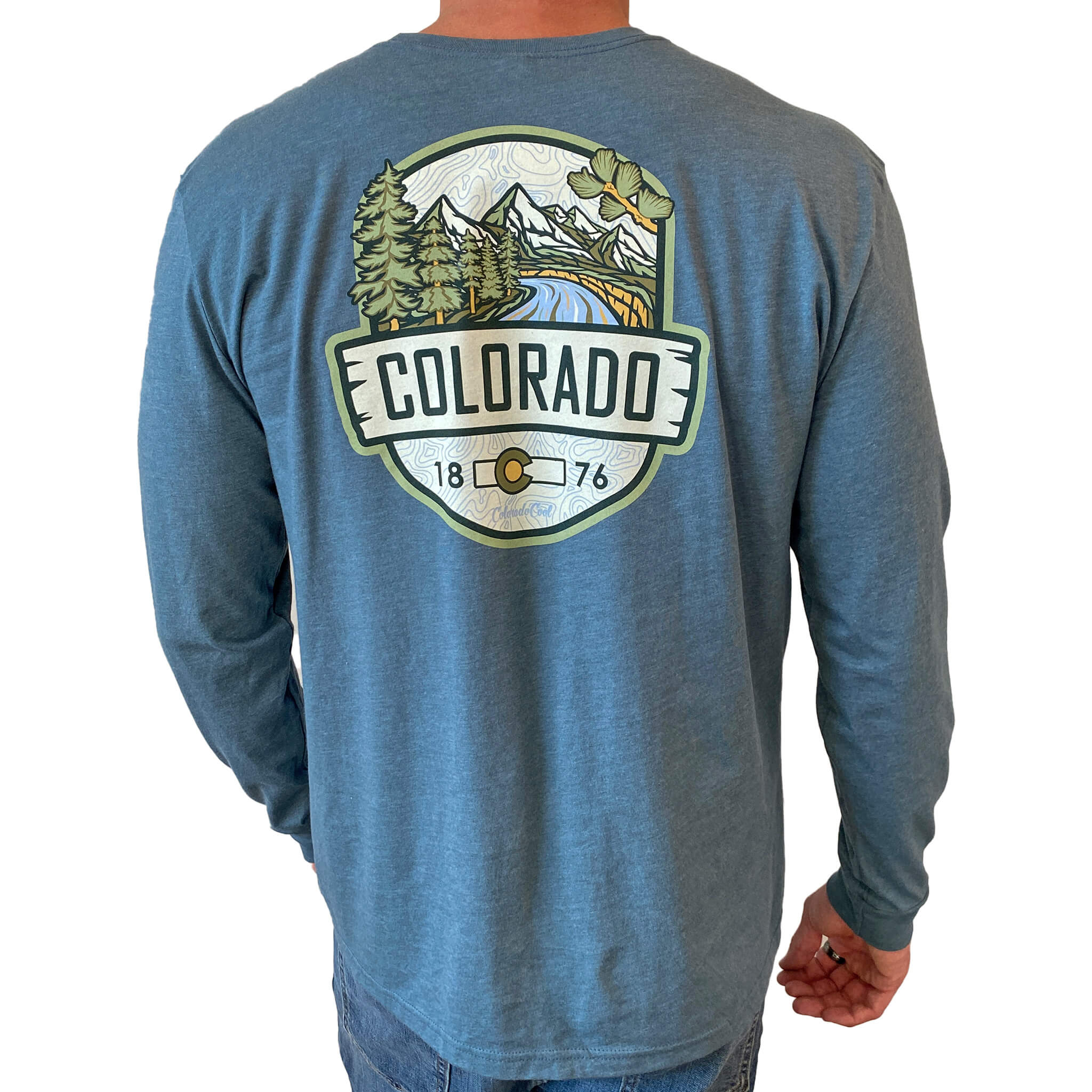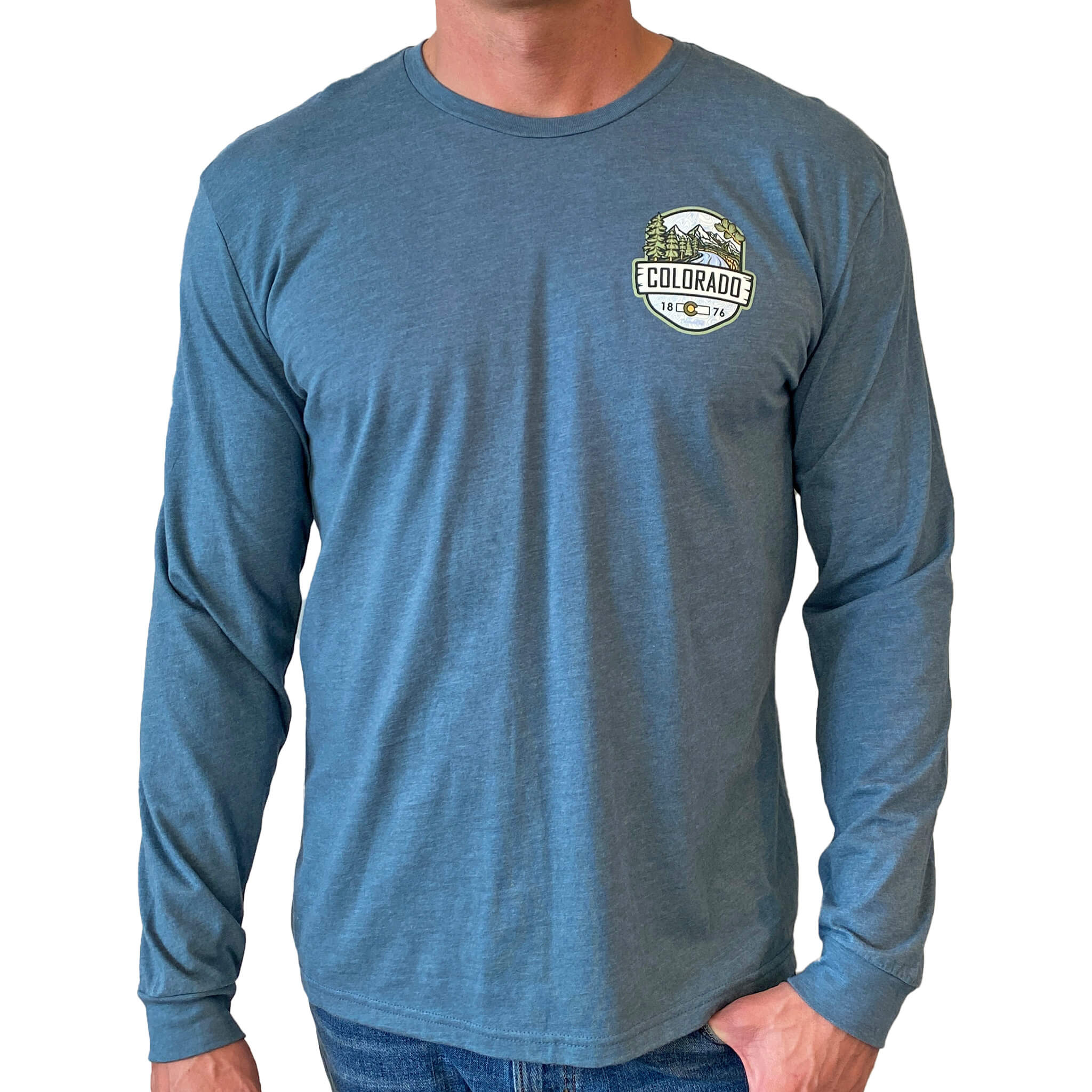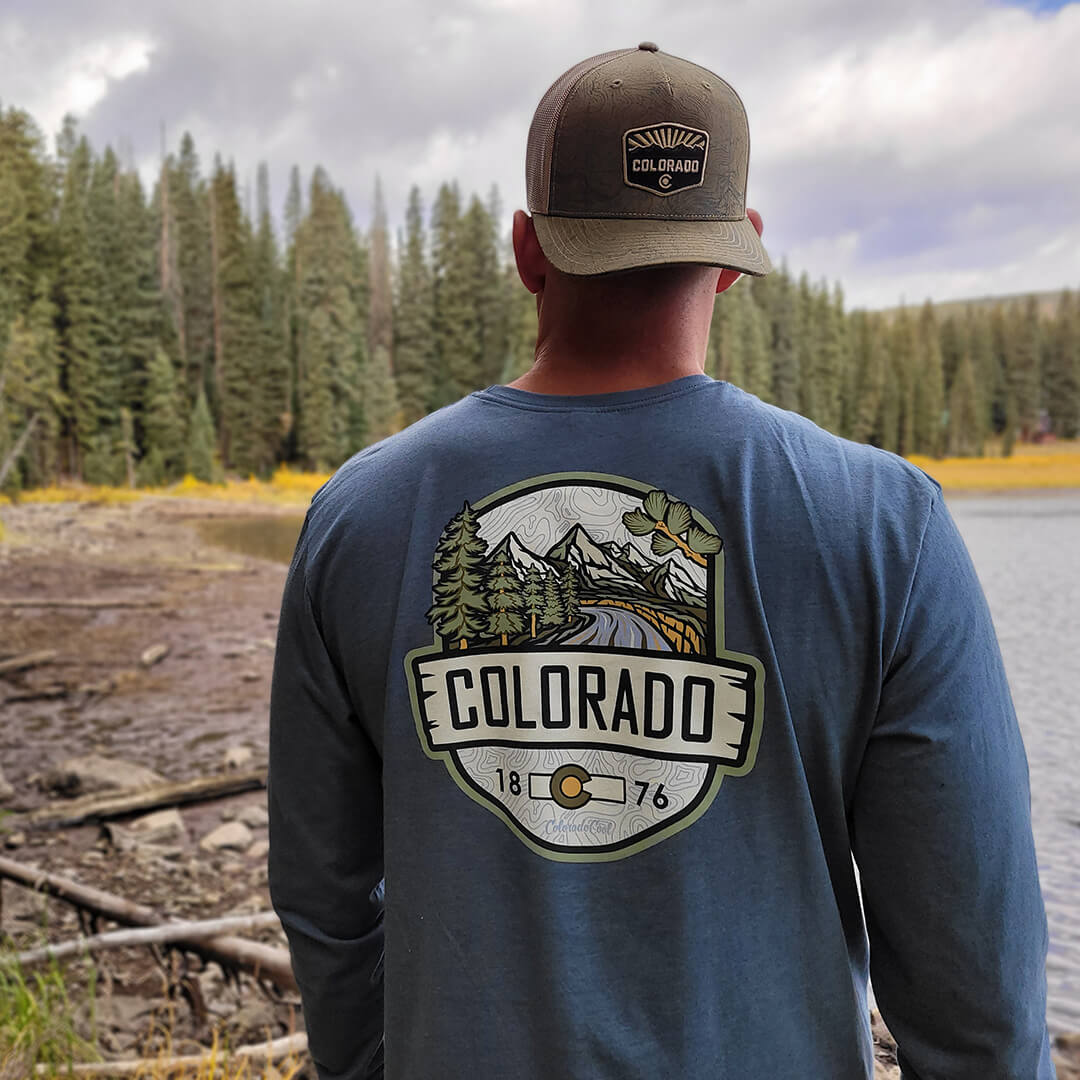 Woodland Long Sleeve T-Shirt - Indigo
A longsleeve version of our 2023 best selling Woodland t-shirt, this Colorado longsleeve t-shirt is an awesome combination of organic outdoor colors and ColoradoCool's bold design style. Features a sweet outdoor Colorado landscape, big "COLORADO" text, Colorado's established date and a nice subtle topo map in the background. The smaller design on the front is perfect for those who like to put into practice a little bit of that "mullet approach", business in the front and party in the back. Snag this sweet Colorado t-shirt and you'll find yourself feeling like a true mountaineer...buy now and Rep Colorado with style.
Screen Printed Locally in Denver, CO by Superior Ink - High Quality AND Eco-Friendly....you won't believe how well our shirts keep their colors after being washed time and time again. 
Buy from a CO based company who makes an effort to work with other CO companies! Not one of these companies that's based in Minnesota or prints their shirts in China....Rep Colorado for real! Designed and printed in Colorado. 
Next Level T-Shirt - (60% Cotton / 40% Polyester) - Heather Indigo - We want our customers to look AND feel good.....and you will! Super comfortable t-shirt. 
 Model is 6'6" 225 wearing a size X-Large