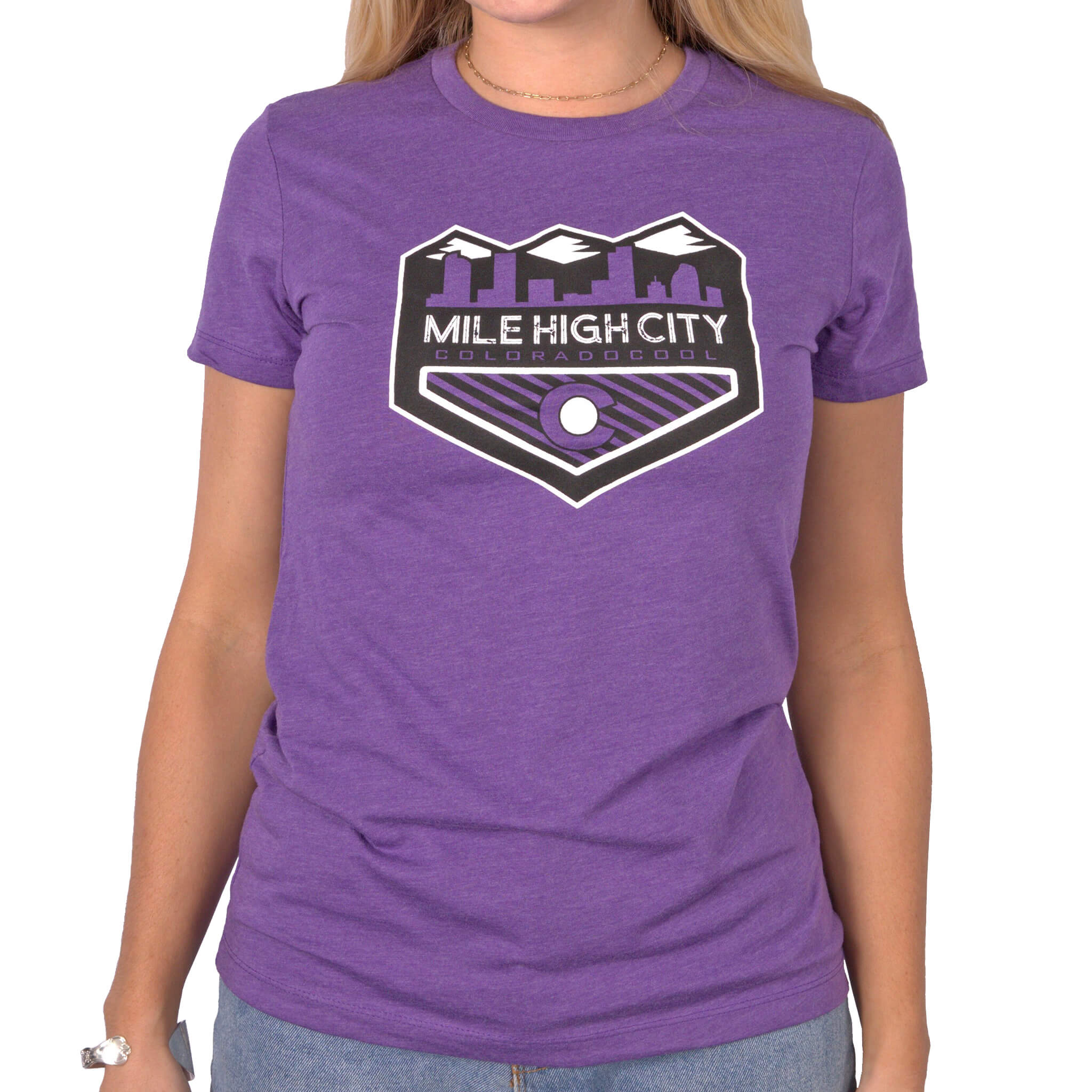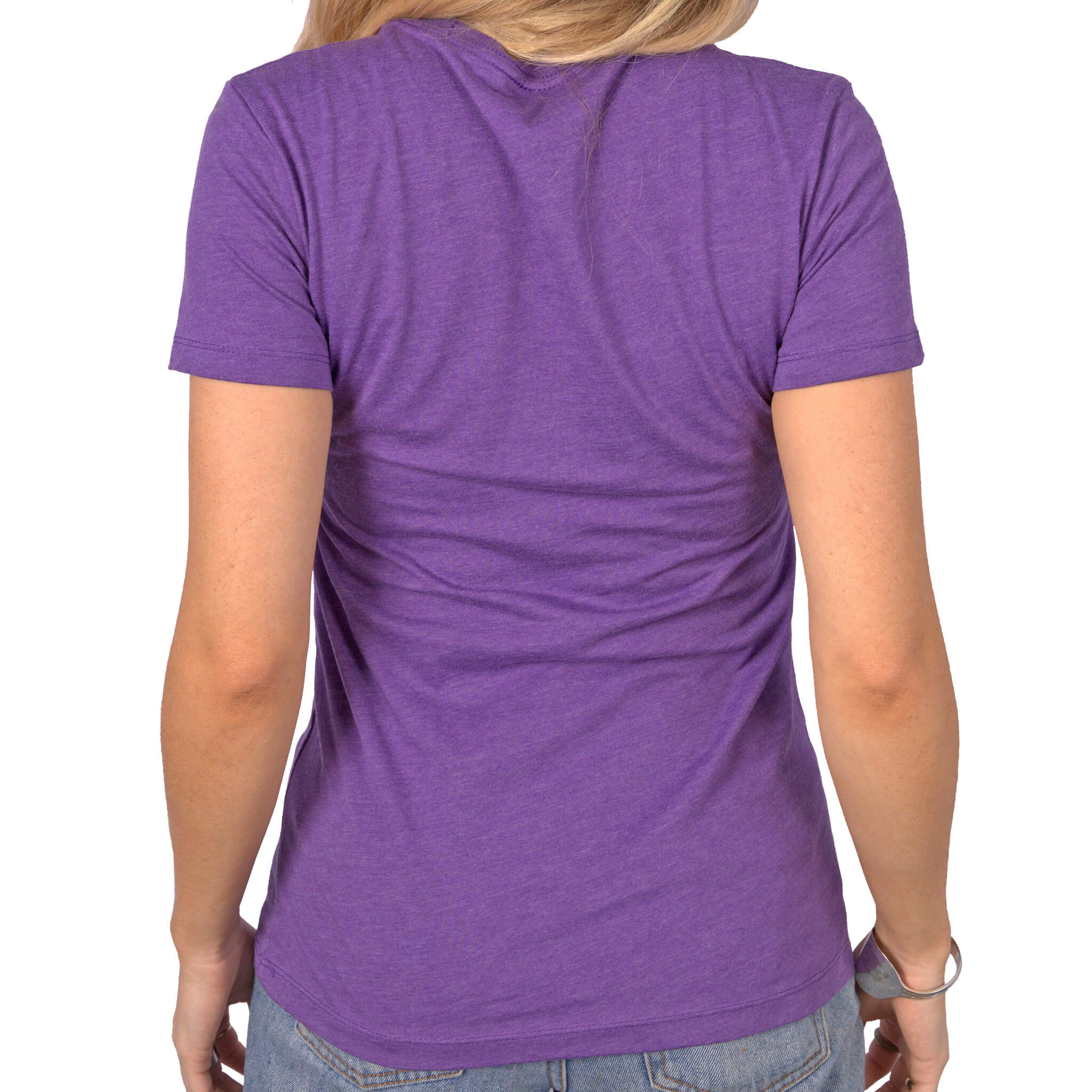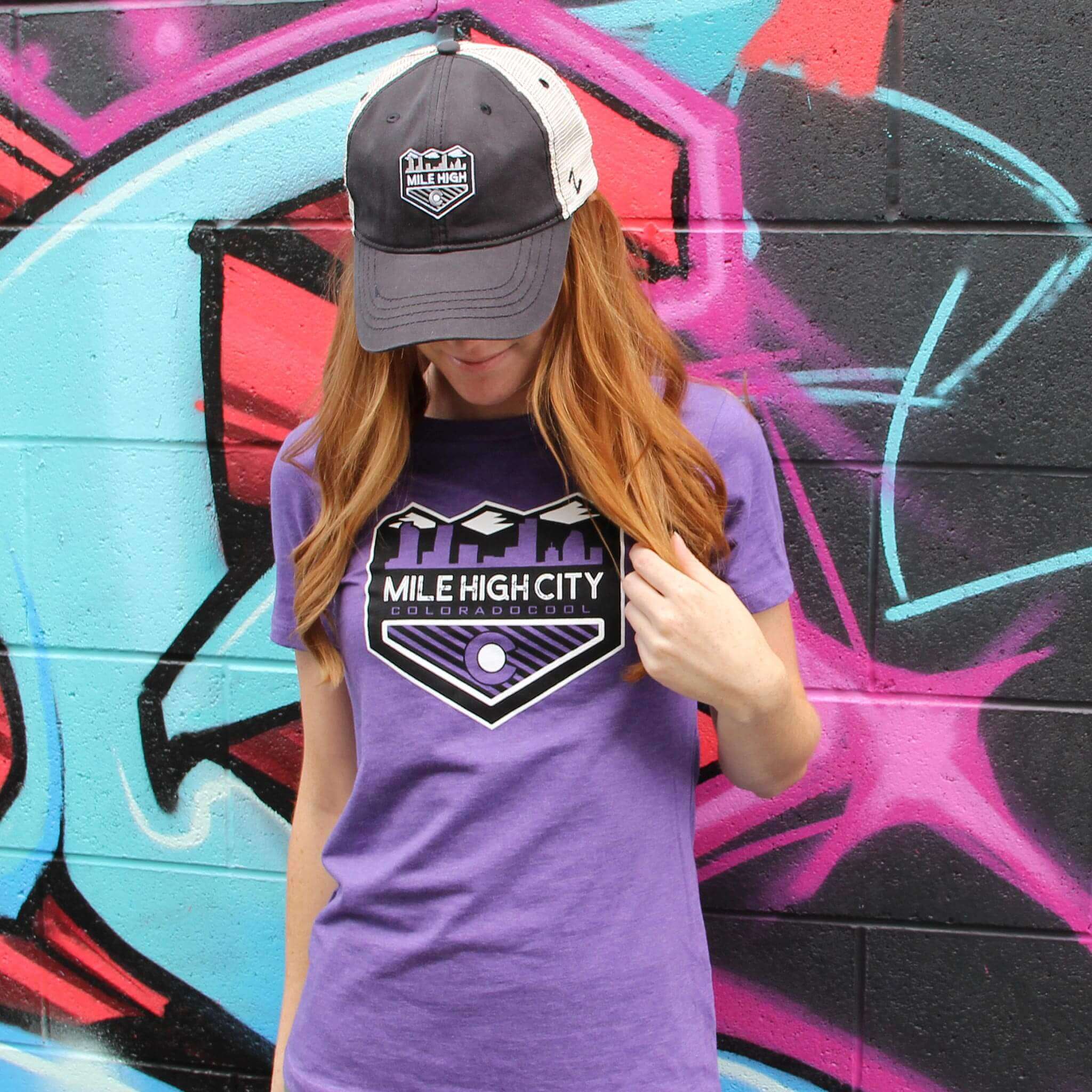 Women's Mile High City T-Shirt - Purple
New custom design reppin' Denver, Colorado - the Mile High City. This design features the Denver skyline with the Front Range Rocky Mountains in the back.
Purple. Women's cut. Cotton/polyester blend, printed by Superior Ink in Denver, CO.
This is a form fitting athletic cut, so if you are on the fence between sizes, we recommend sizing up.