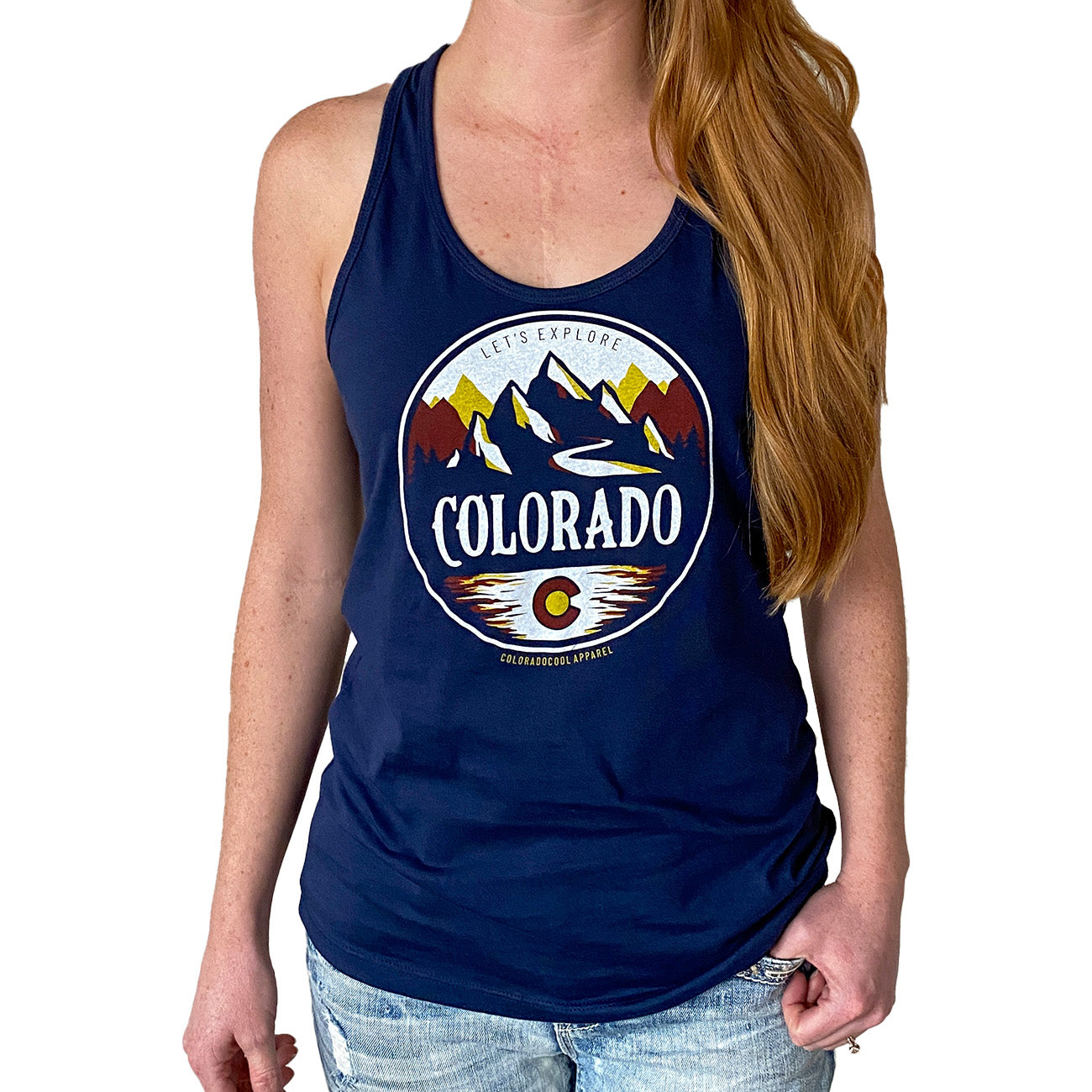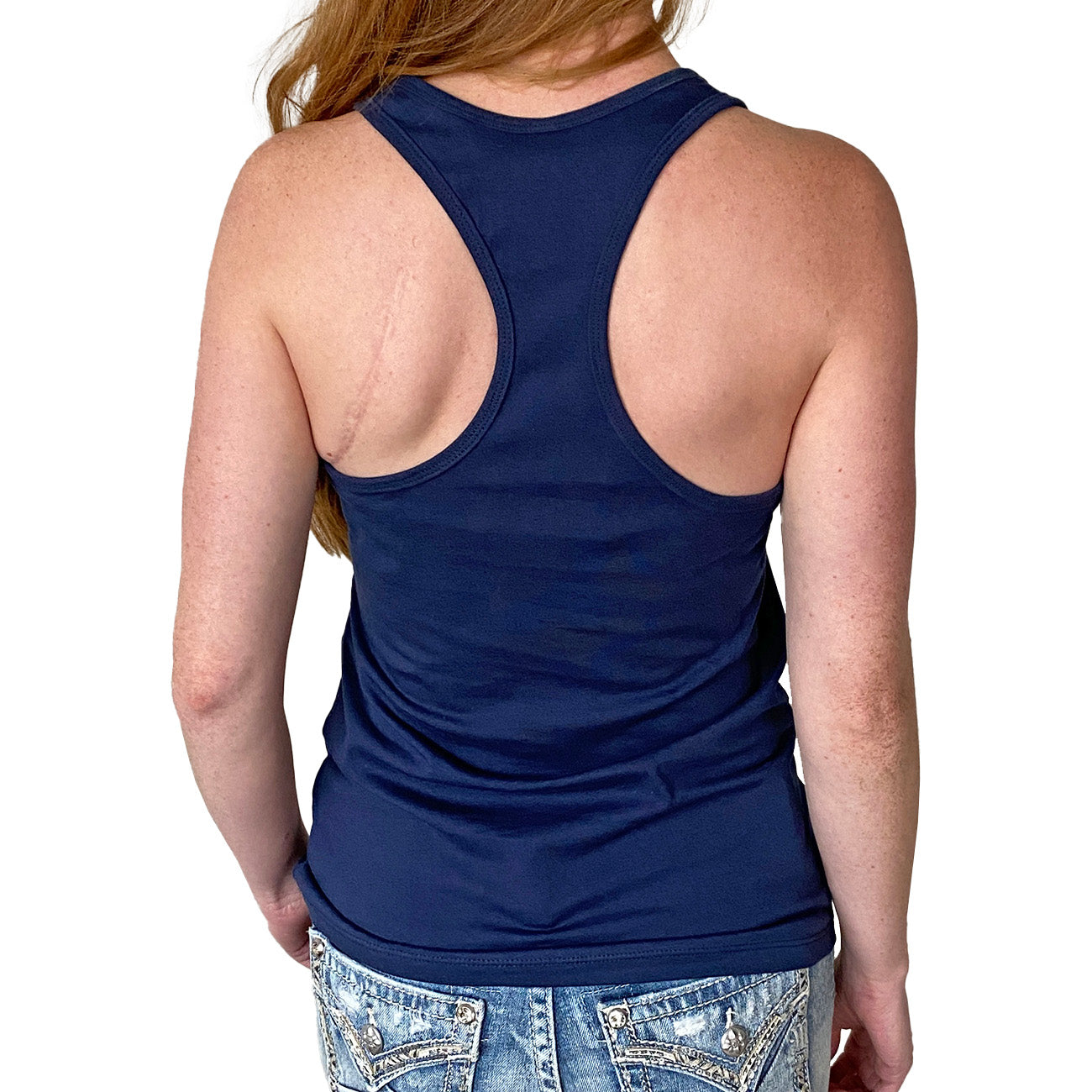 Vista Tank Top - Women's - Navy
Looking for a new wardrobe addition for those warm summer days? This Colorado racerback tank top will be a perfect addition to your summer wardrobe as you get outside and enjoy the epic Colorado outdoors. A sweet Colorado themed tank top featuring mountains, pine trees, water, the Colorado C and a call to get out and EXPLORE!!! ColoradoCool's Navy "Vista" tank-top has it all. Throw this tank on and you'll be turning heads, making new friends, getting amazing job opportunities...watch your life change before your eyes!!! (not guaranteed) Buy now and rep Colorado with style!! 
Screen Printed Locally in Denver, CO by Superior Ink - High Quality AND Eco-Friendly.... Buy from a company who makes an effort to work with other CO companies! Not one of these companies based in Minnesota or printing their shirts in China! Rep Colorado for real!
Bella Canvas - (52% Cotton / 48% Polyester) - Navy (We want our customers to look AND feel good.....and you will! Super comfortable tank!!)
BellaCanvas uses sustainable manufacturing practices - Blue Sign Certified Dyes, adhere to California's EPA regulations around waste water treatment and usage.