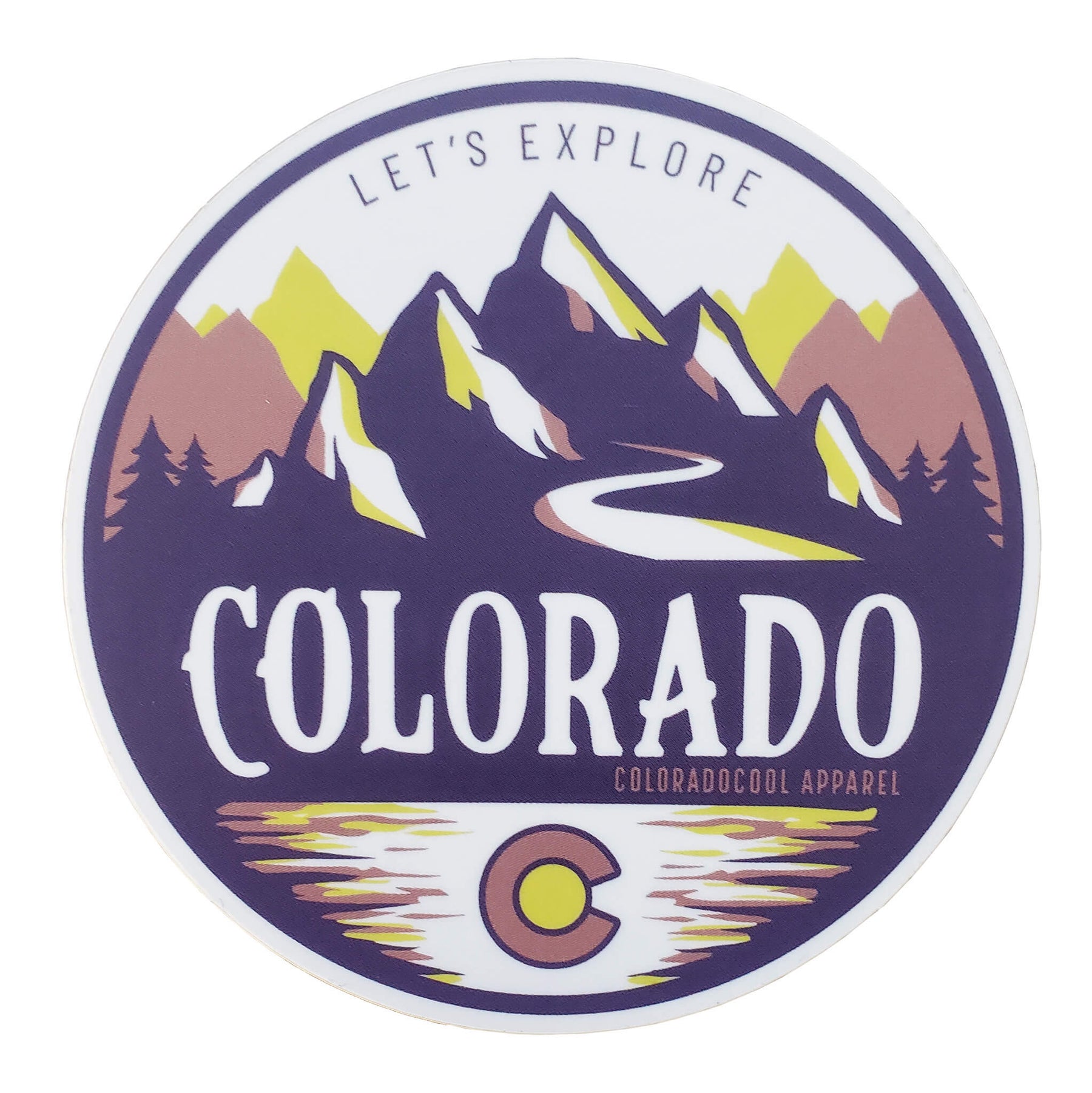 Vista Sticker - Purple
Looking for a new addition to your Colorado sticker collection? This Colorado sticker will be a perfect addition as you get outside and enjoy the epic Colorado outdoors. A sweet Colorado themed sticker featuring mountains, pine trees, water, the Colorado C and a call to get out and EXPLORE!!! ColoradoCool's purple "Vista" sticker has it all. Throw this sticker on  your water bottle and you'll be turning heads, making new friends, getting amazing job opportunities...watch your life change before your eyes!!! (not guaranteed) Buy now and rep Colorado with style!! 
3.25 in x 3.25 in. Matte finish. UV laminate for outdoor protection. Printed in Longmont, Colorado.