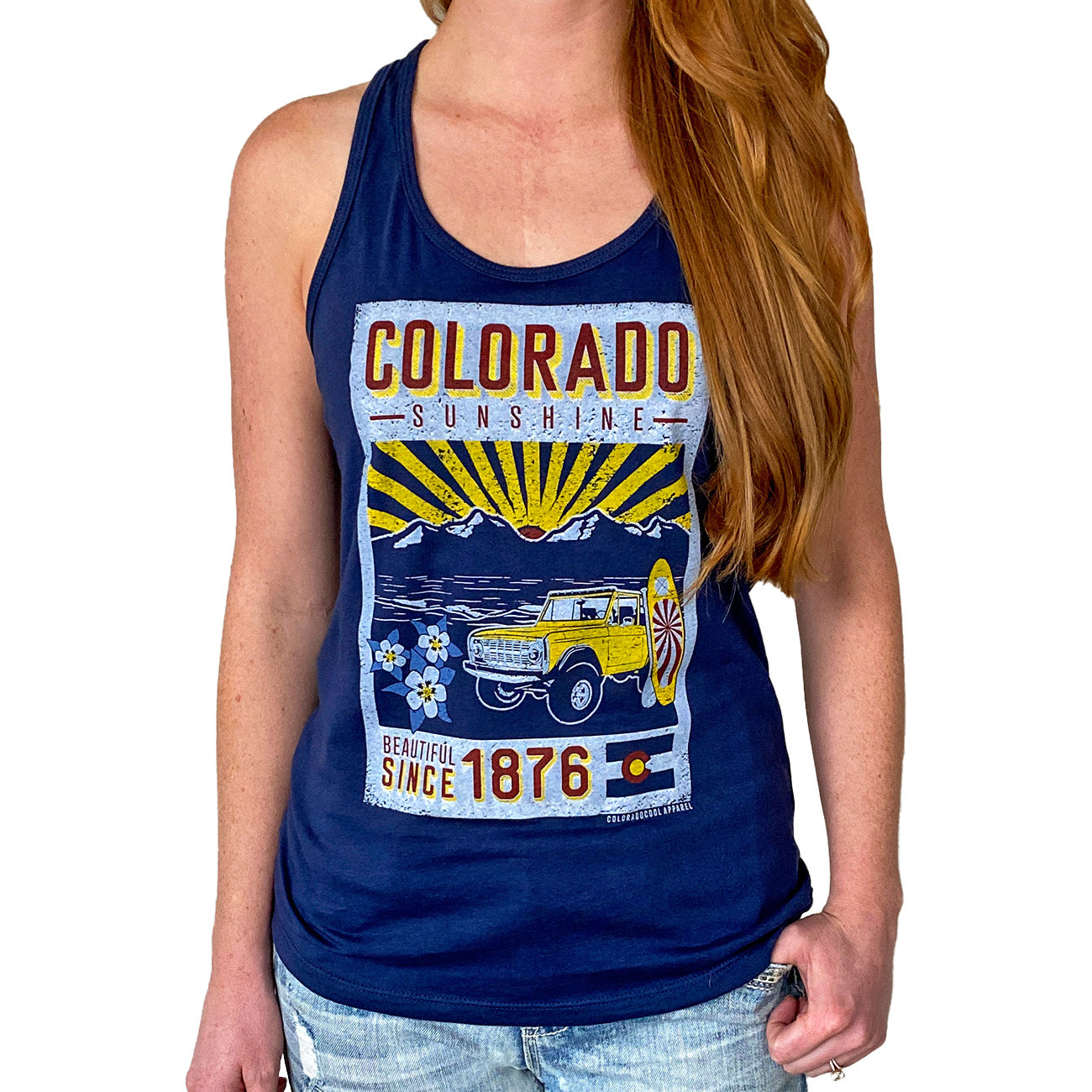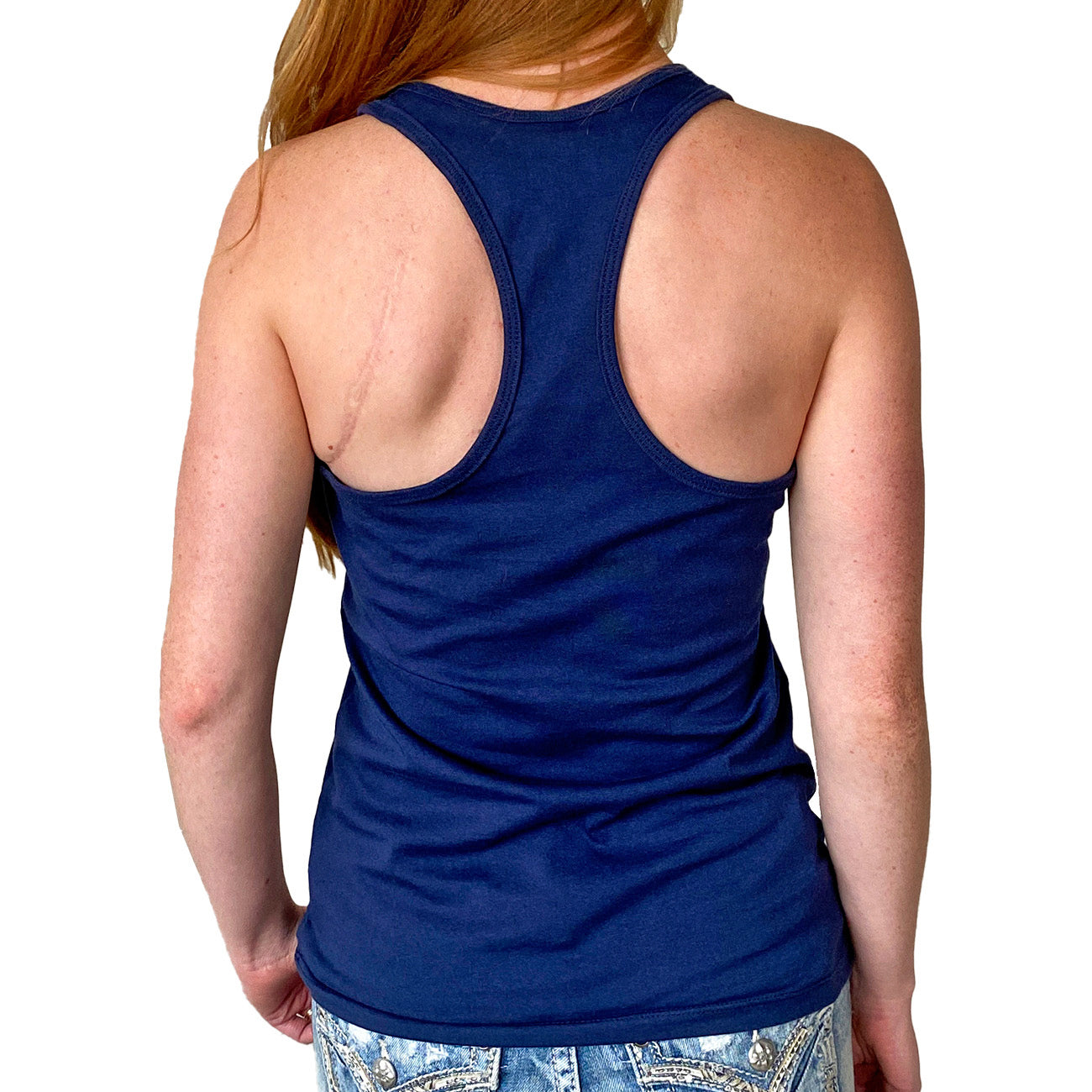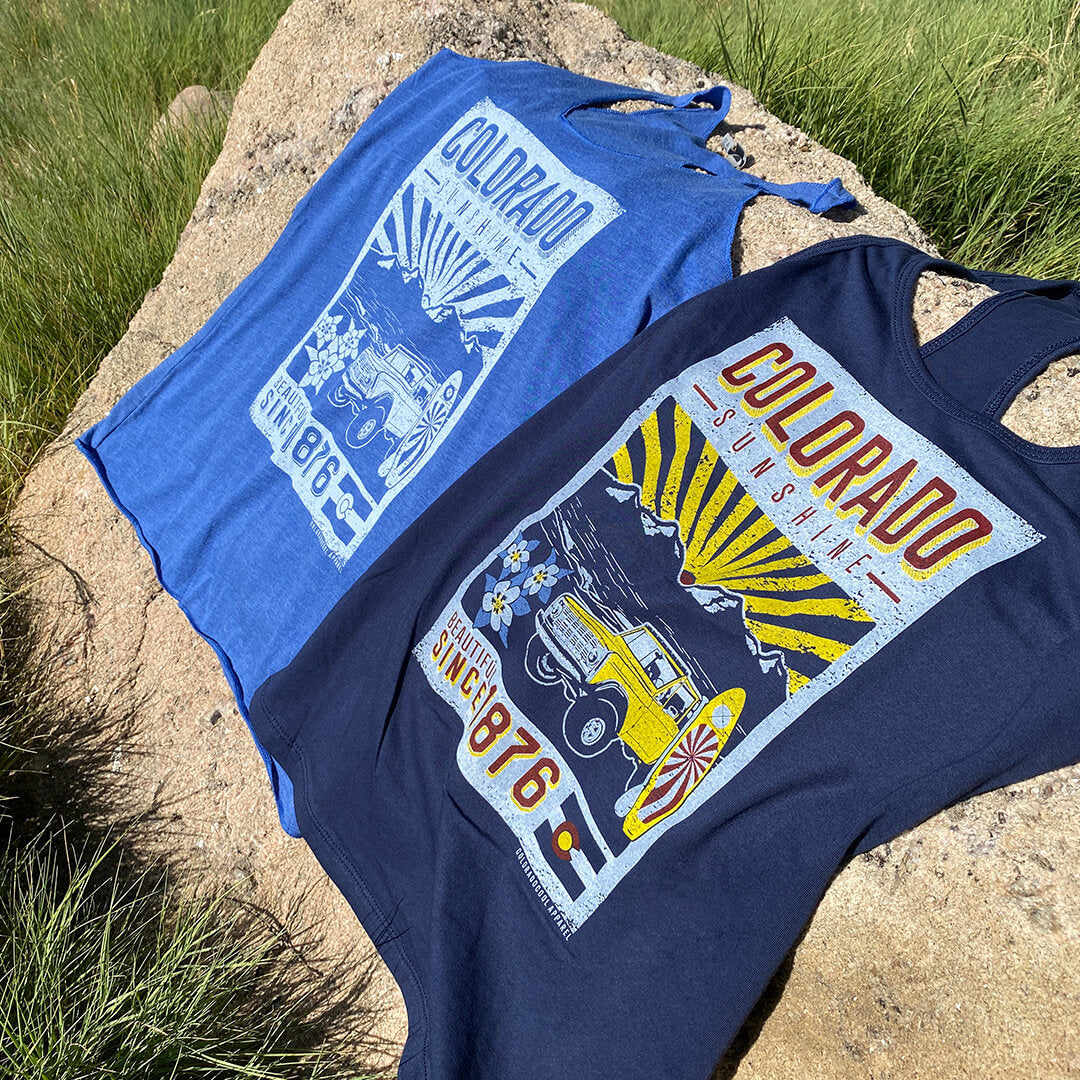 Summer Vibes Tank Top - Women's - Navy
We all love feeling those Summer Vibes right?? This Colorado racerback tank-top features a retro design putting out all those Colorado summer vibes. Featuring mountains, sunshine, our native flower the Columbine....and of course some toys that make for an epic summer day.  Snag this ColoradoCool tank-top, throw it on and watch your life transform as you're getting invited to join all the fun this summer...its gonna be awesome. Buy now and Rep Colorado with style!
Screen Printed Locally in Denver, CO by Superior Ink - High Quality AND Eco-Friendly.... Buy from a company who makes an effort to work with other CO companies! Not one of these companies based in Minnesota or printing their shirts in China! Rep Colorado for real!
BellaCanvas Tank Top - (100% Cotton) - Navy (We want our customers to look AND feel good.....and you will! Super comfortable tank!!)
BellaCanvas uses sustainable manufacturing practices - Blue Sign Certified Dyes, adhere to California's EPA regulations around waste water treatment and usage