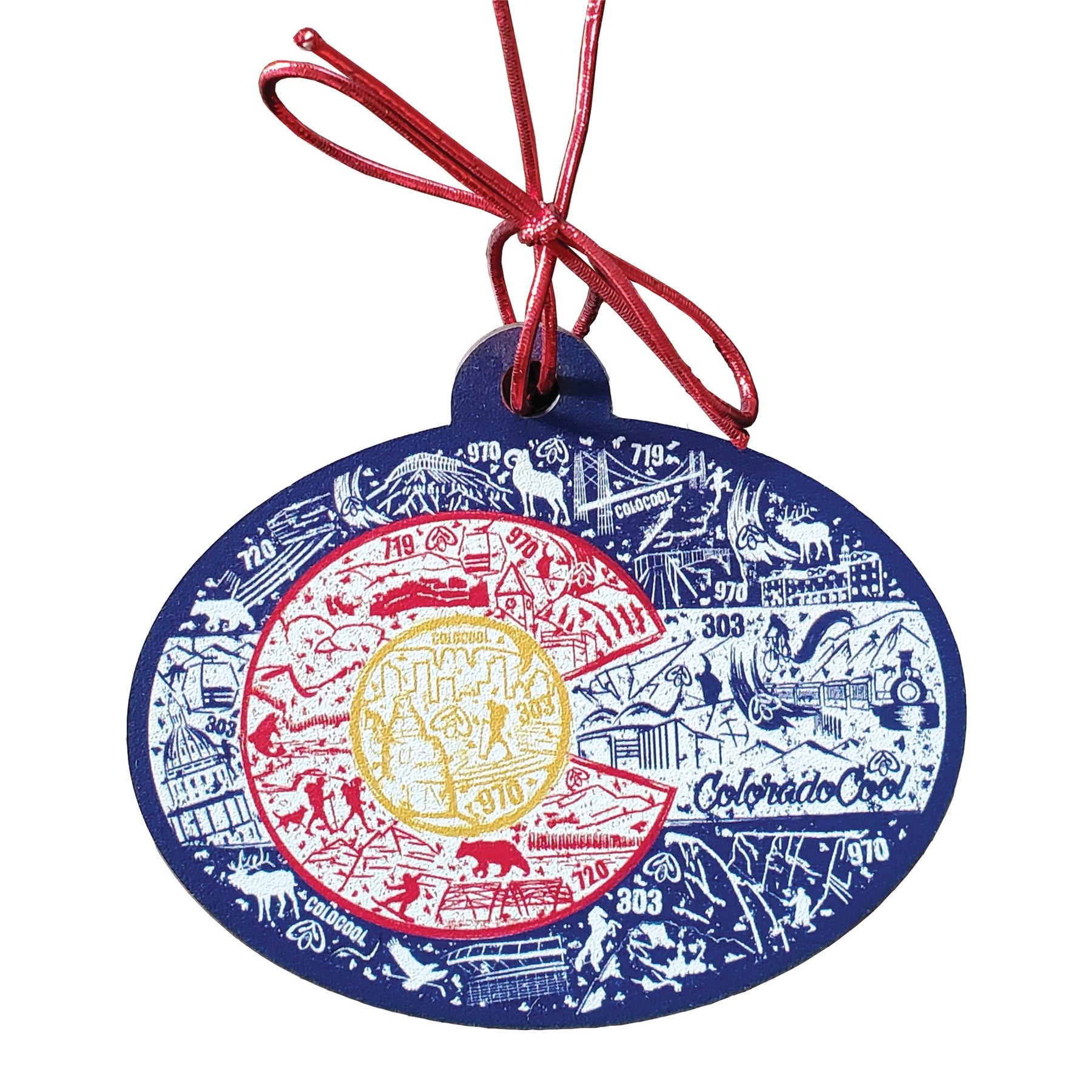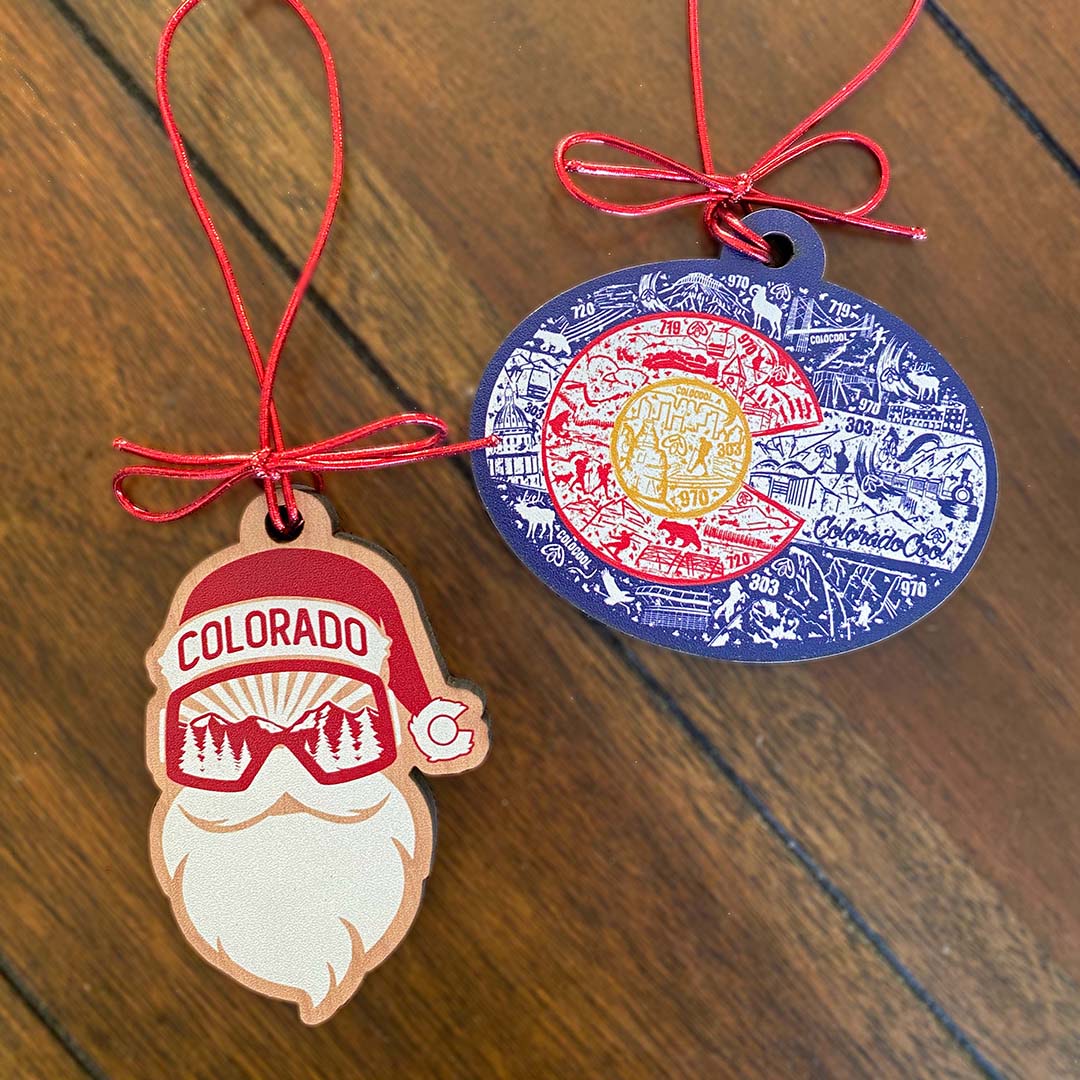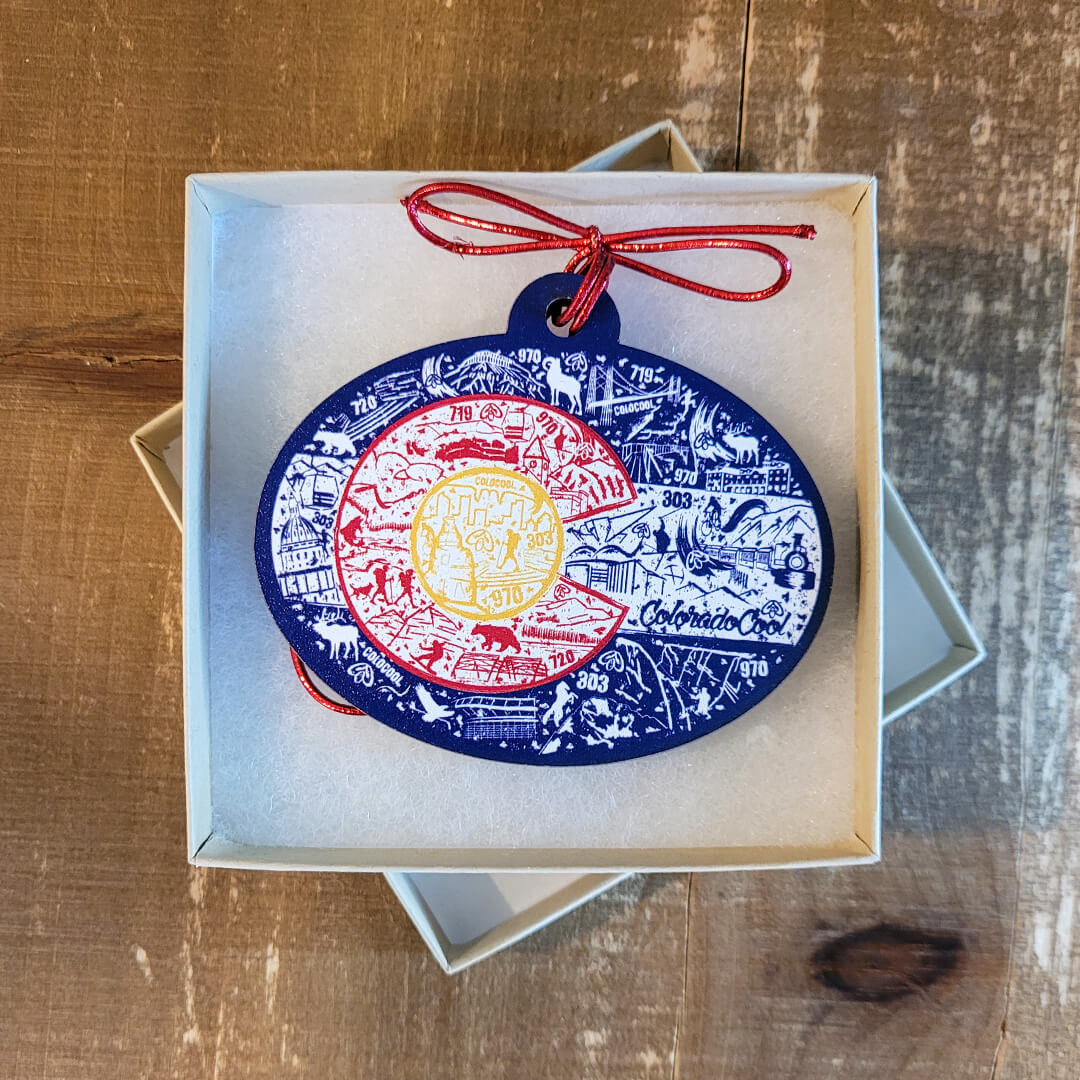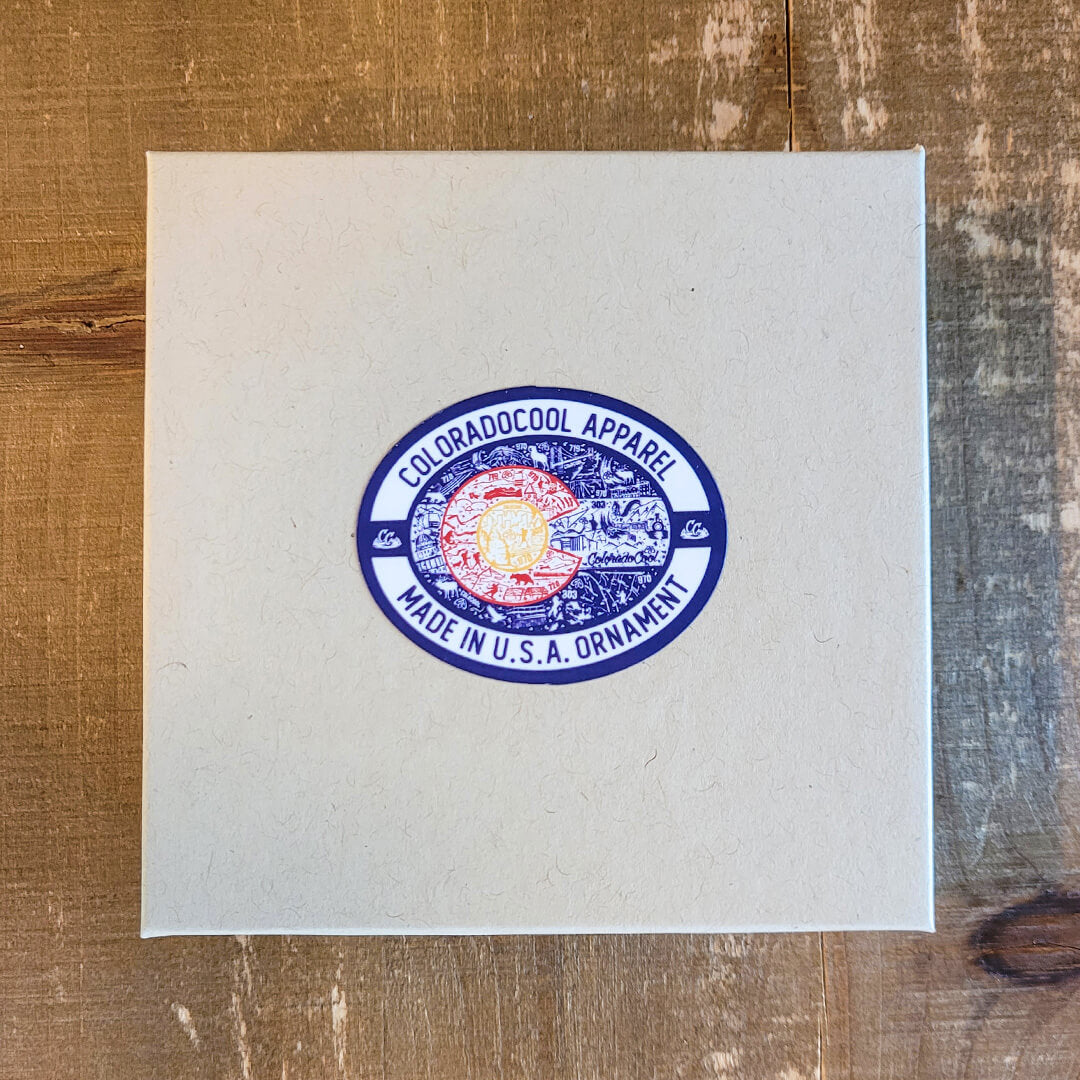 Landmark Flag Ornament
Made in USA. Awesome holiday gift or addition to the Christmas tree. Shows off countless epic Colorado landmarks, enjoy checking them all out! Very popular design with locals as well as tourists.
Each ornament comes in a 4x4x1 padded box including a product label on the top, making a ready made gift and adding protection during the shipping process. 
3.0 in x 3.5 in. Wood. Black vinyl back.