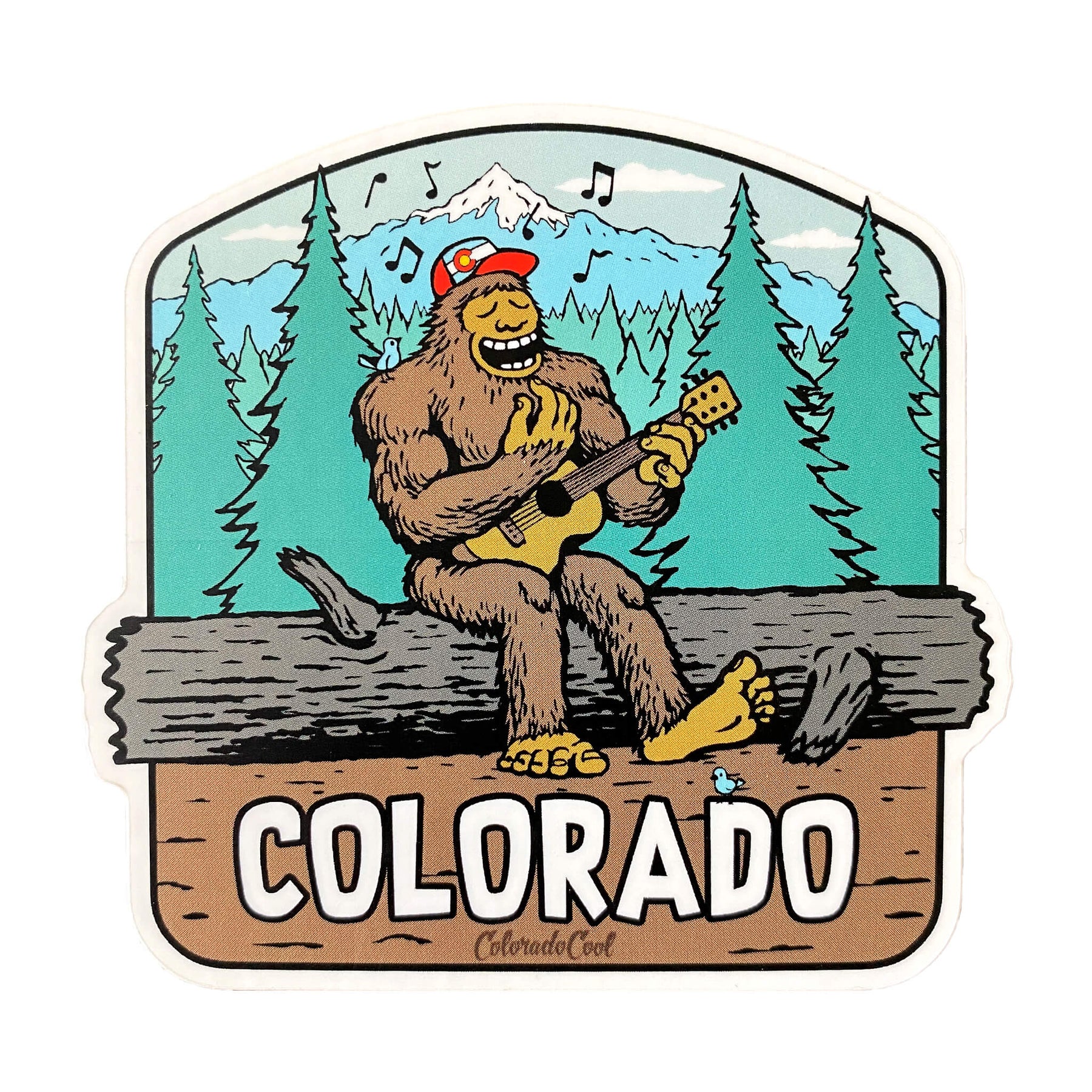 Jammin' Bigfoot Sticker
Introducing one of the original products to the ColoradoCool Young Adventurer's Line! Jammin' Bigfoot, along with the other characters, was designed by friend of the brand Eric Johnson (@sweetheartcitysigns), a local Colorado artist based in Loveland. Jammin' Bigfoot is doing what we all love to do after a day in the Colorado wilderness, kickin' back and enjoying himself. For all you believers out there passing the truth down to your young adventurers....this is the perfect tee for you to snag for your youngster. Buy now and have your young one reppin Colorado with style! 
This matte finished, UV laminated sticker is great for water bottles, cars, helmets..etc. 
3.3 x 3.1 in. Matte finish. UV laminate for outdoor protection. Printed in Colorado.