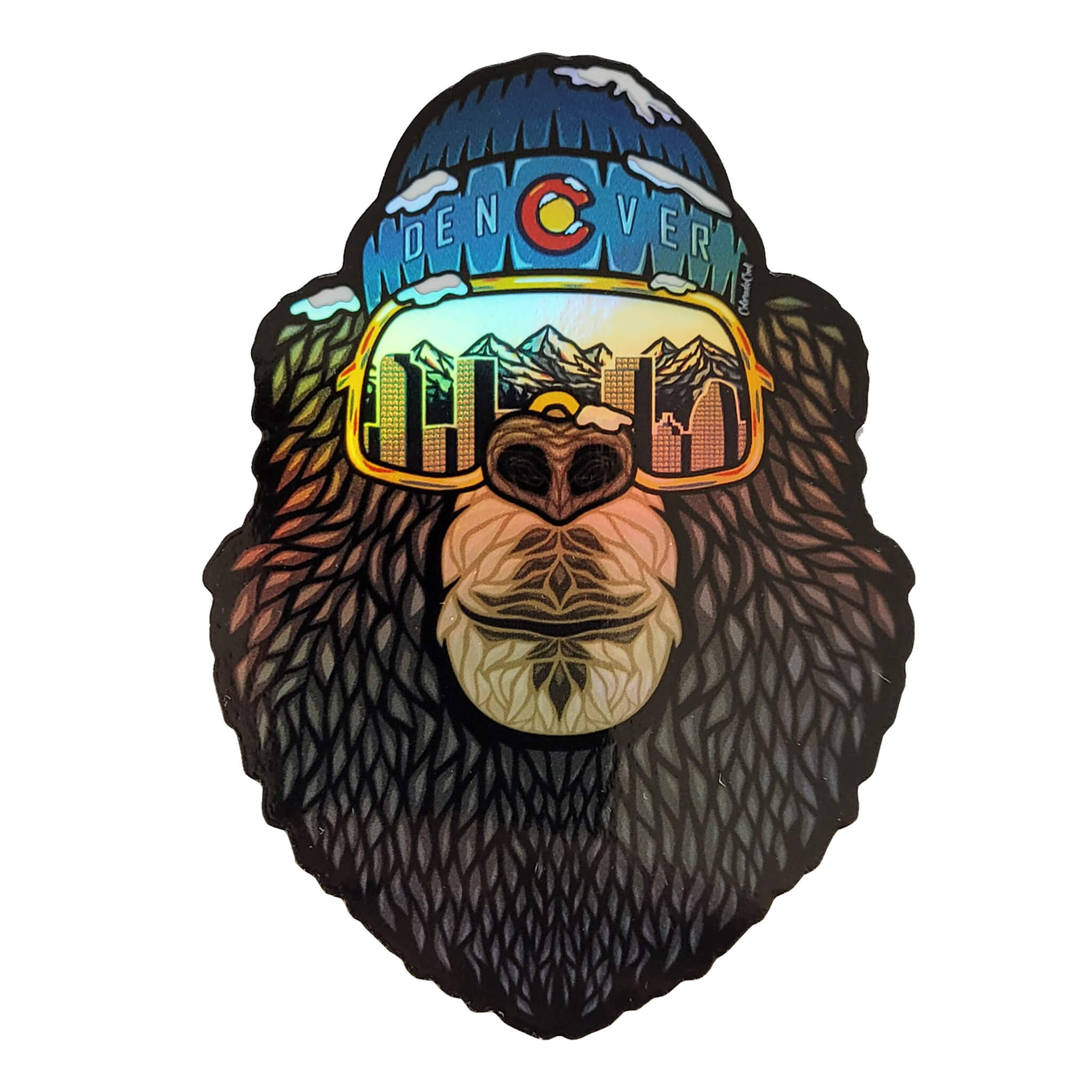 Winter Denver Bear with Sunglasses Sticker - Holographic
Holographic bear with sunglasses and a Denver, Colorado flag beanie. The beautiful skyline of the Mile High City -  Denver, Colorado is reflected in the sunglasses with the epic, snowy Front Range mountains in the background. Watch as you shift the angles of your sticker in the sun and see the light reflecting off his shades as if this bear was truly rockin shades right in front of your eyes!
2.9 in x 4 in. Holographic finish. Made in USA.