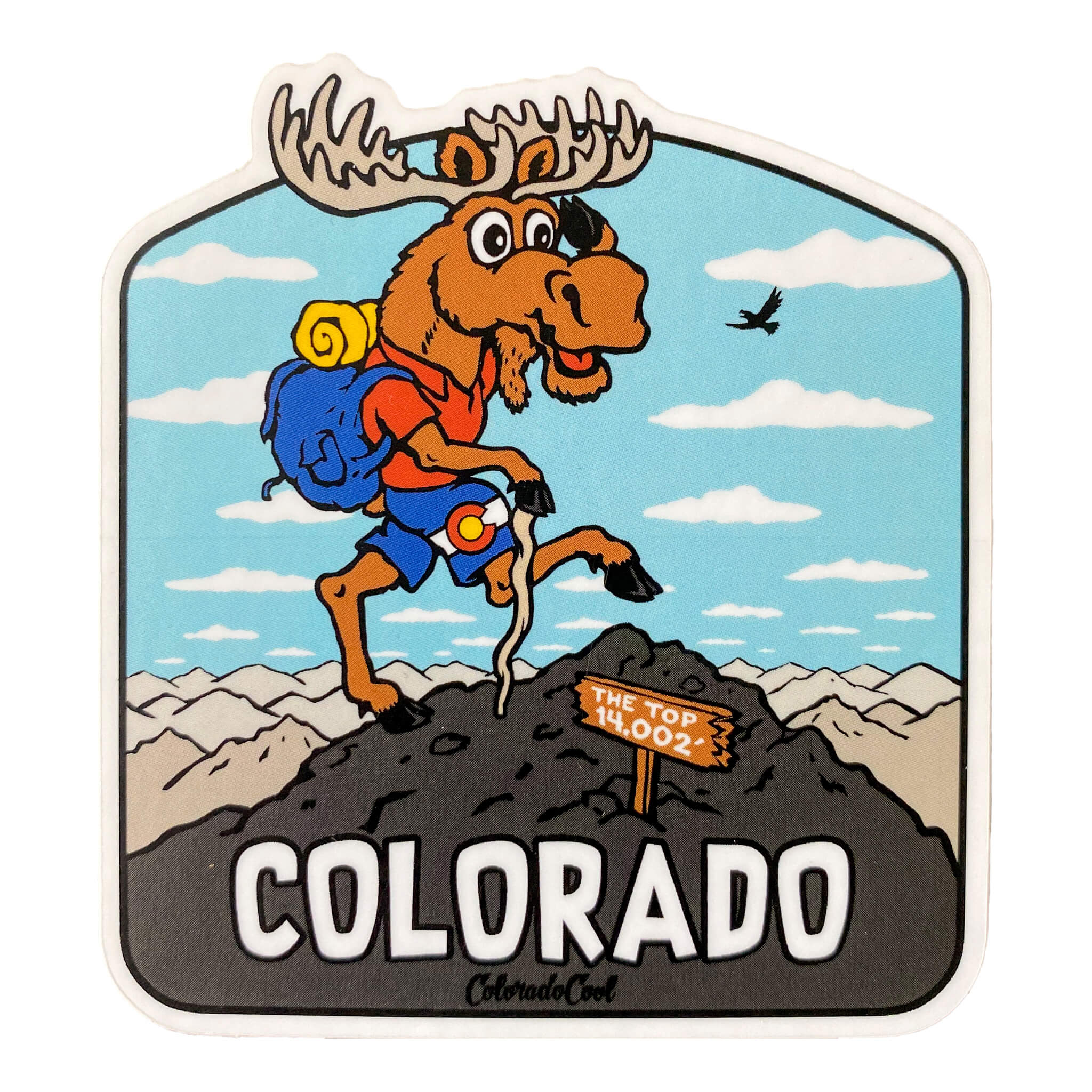 Hikin' Moose Sticker
Introducing one of the original products to the ColoradoCool Young Adventurer's Line! The Hikin' Moose, along with the other characters, was designed by friend of the brand Eric Johnson (@sweetheartcitysigns), a local Colorado artist based in Loveland. The Hikin' Moose depicts a beloved Colorado animal summitting a 14er with all the childlike wonder we all feel when reaching these epic heights. The view from the summit, the great expression on the Hikin' Moose's face and the overall great illustration by Eric is sure to be a hit with whichever young adventurer you are shopping for.
This matte finished, UV laminated sticker is great for water bottles, cars, helmets..etc. 
3.3 x 3.1 in. Matte finish. UV laminate for outdoor protection. Printed in Colorado.