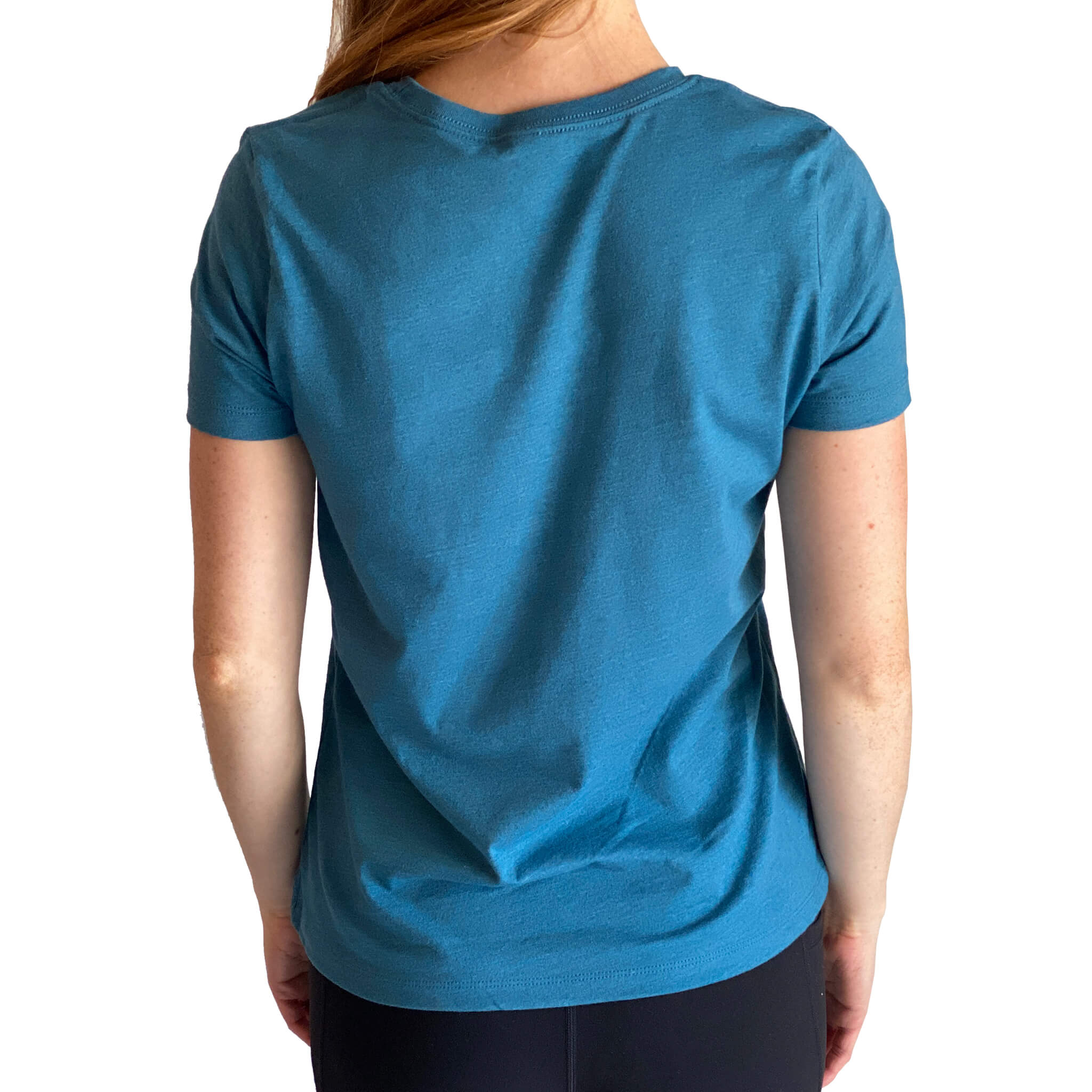 Groove T-Shirt - Heather Deep Teal
Rockin a little retro feel with the Colorado font, this new design features Colorado's state flower the Columbine as well as the Colorado Flag C all topped off with a Colorado lakeside, mountain view. What more could you ask for in a Colorado themed t-shirt design when you're gearing up for this spring and summer.
Printed locally by Superior Ink - Denver, Colorado. Superior not only provides high quality printing with minimal feel, they are Denver's first and only certifiably green printing shop. This means they have taken big steps to show their dedication to sustainability by doing things that make a difference for our planet. 
Shirt is BellaCanvas 52/48 cotton/poly blend. BellaCanvas is a top of the line clothing manufacturer. Products are both comfortable and durable.
 Model is 5'7" 120lbs wearing a size Small.