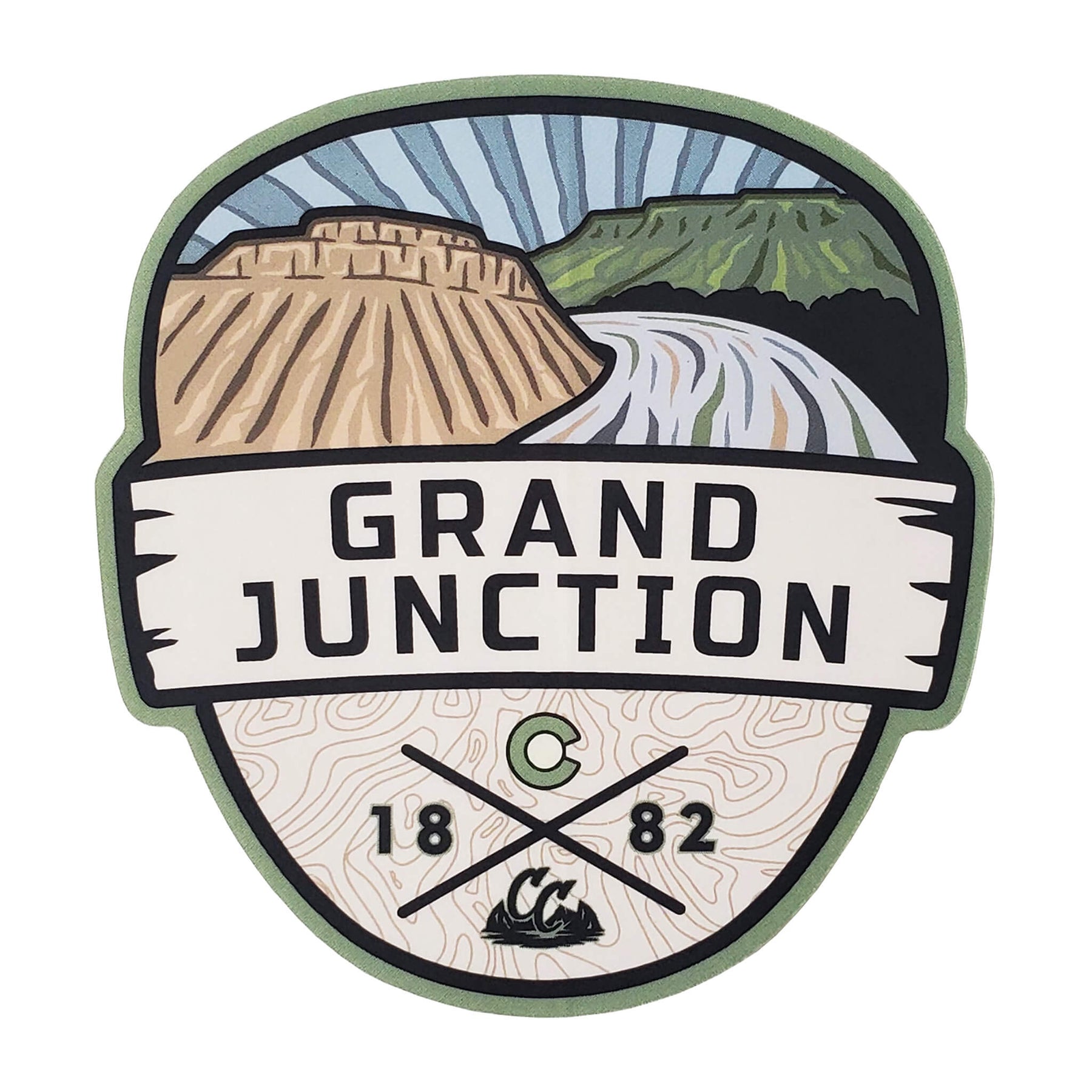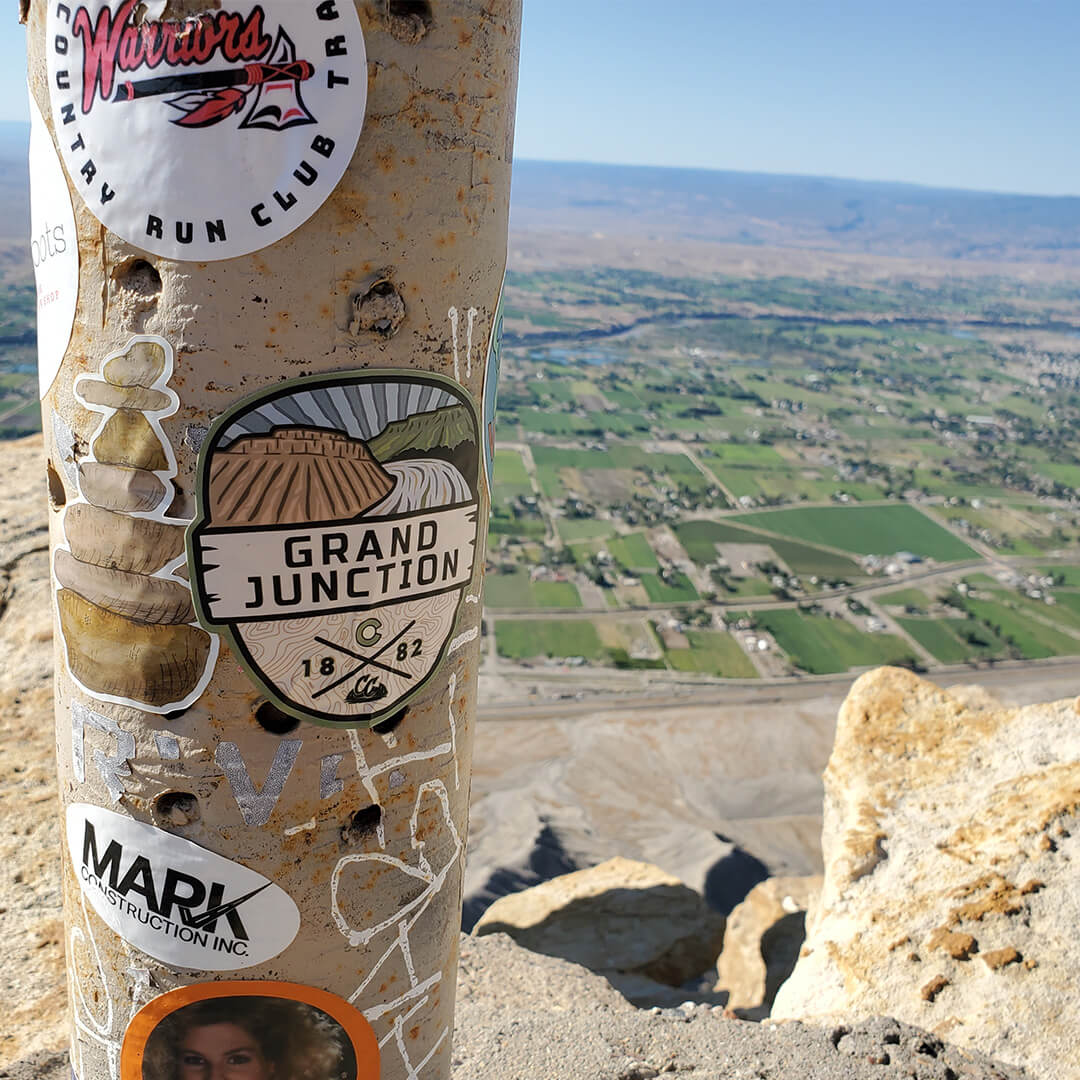 Grand Junction Trailhead Sticker
Epic sticker repping our home, Grand Junction, Colorado. We are based in Grand Junction, so obviously have to have a sticker that shows off some aspects of Grand Junction that make it so great. Mt. Garfield, the Colorado River and the Grand Mesa are featured up top and the Colorado Flag C, Grand Junction's established date and the ColoradoCool logo in the bottom.  Slap this sticker on your car, a water bottle, a cooler...whatever you choose and be transported back to all the sweet adventures you've experienced here in Junction. Buy now and Rep Colorado with style!! 
3.5 in x 3.25 in. Matte finish. UV laminate for outdoor protection. Printed in Longmont, Colorado.