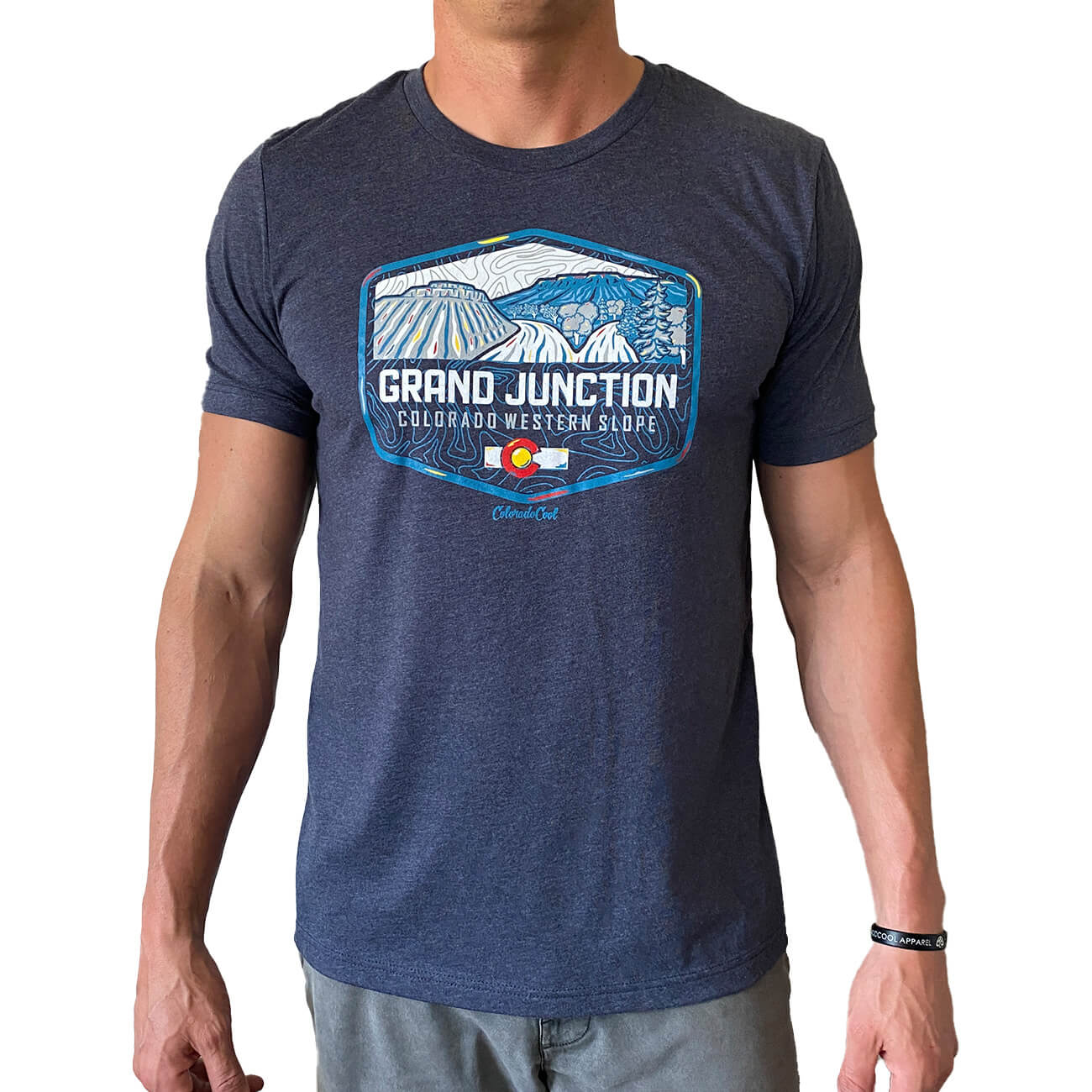 Grand Junction Topo Shield T-Shirt - Unisex - Navy
Screen Printed Locally in Denver, CO by Superior Ink - High Quality AND Eco-Friendly.... Buy from a CO based company who makes an effort to work with other CO companies! Not one of these companies that's based in Minnesota or prints their shirts in China! Rep Colorado for real.

BellaCanvas uses sustainable manufacturing practices - Blue Sign Certified Dyes, adhere to California's EPA regulations around waste water treatment and usage.