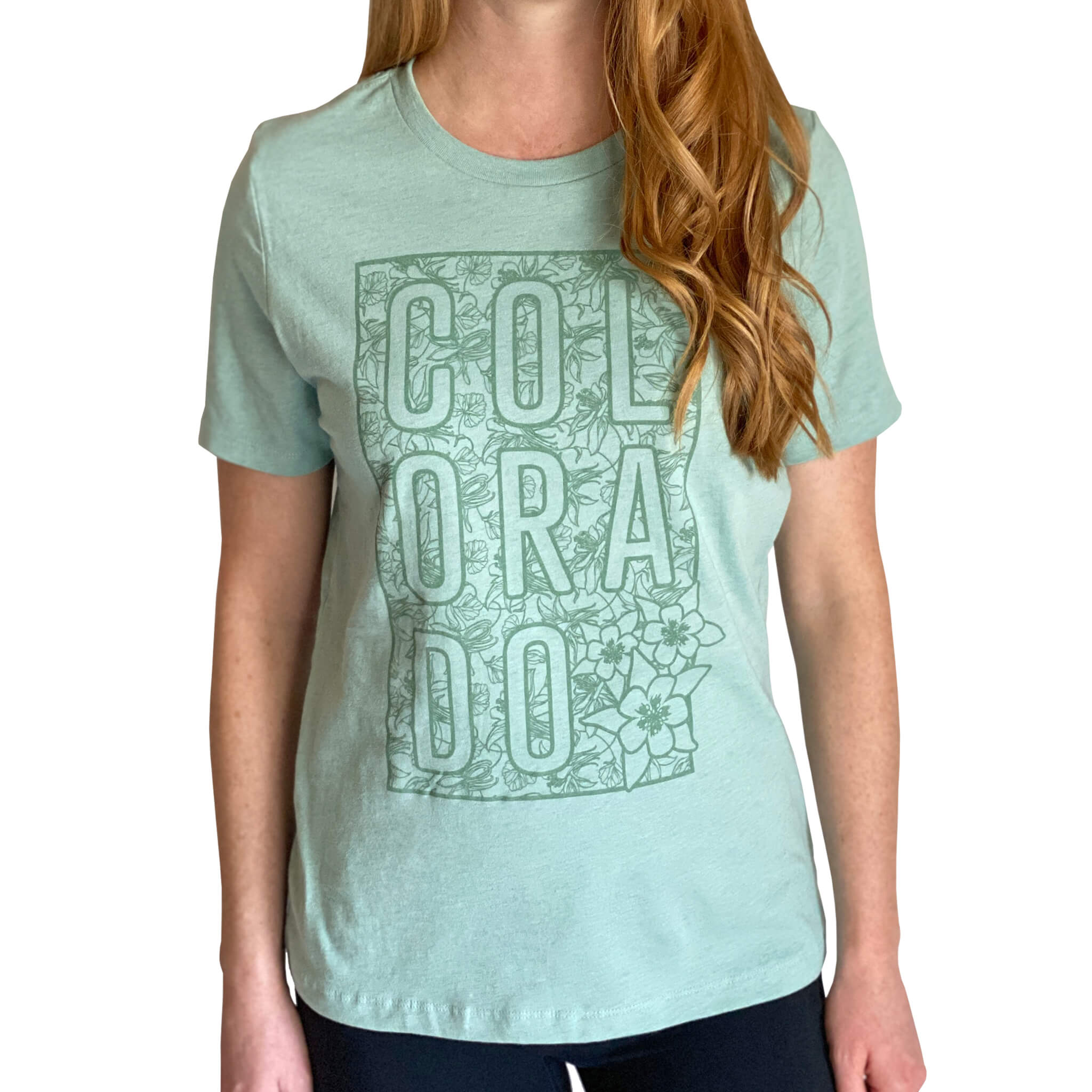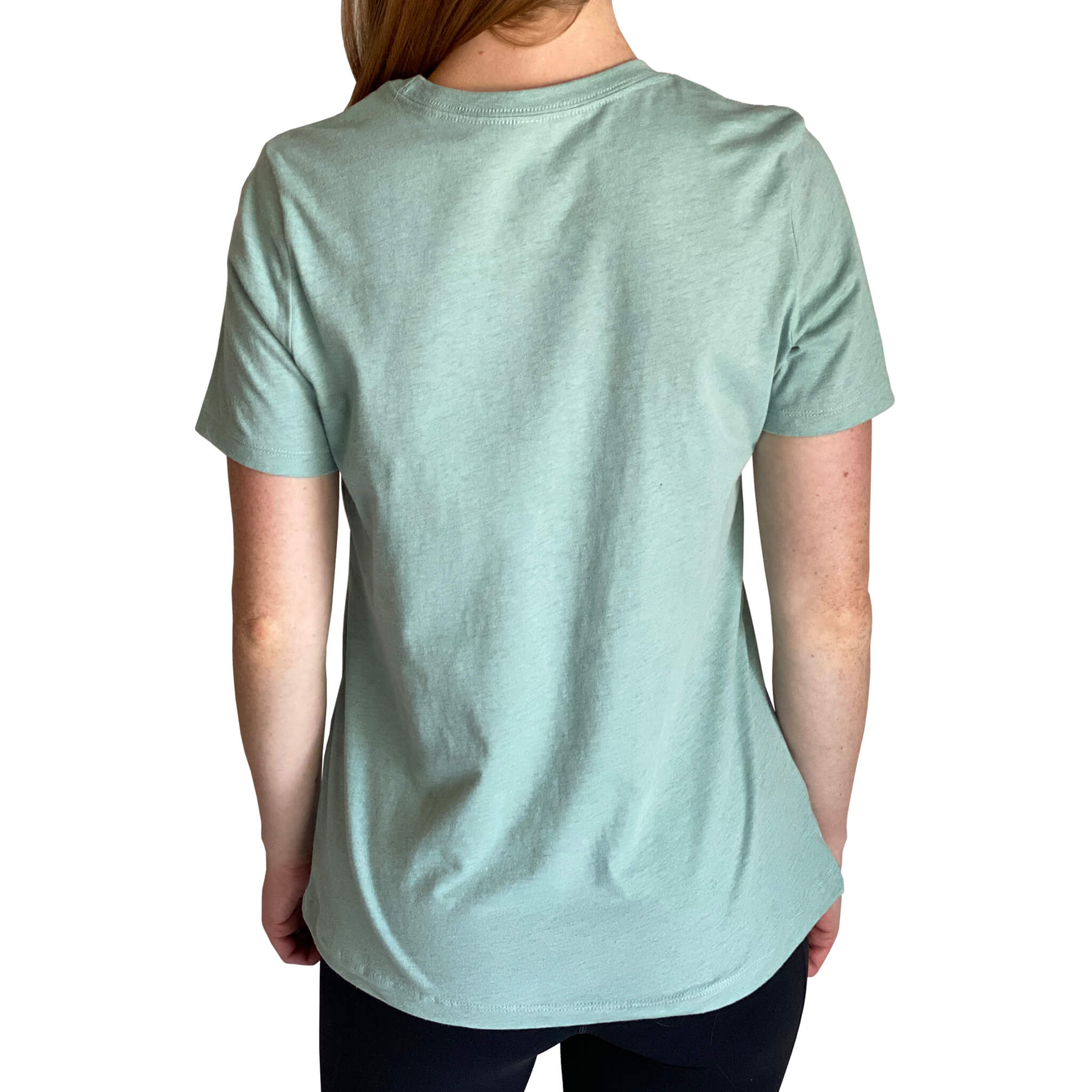 Floral Columbine T-Shirt - Heather Dusty Blue
Design featuring "COLORADO" along with a floral design featuring the state flower of Colorado, the Columbine. Perfect spring addition to the wardrobe for all of you ladies out there who love reppin Colorado. This new ColoradoCool t-shirt has a beautiful, heathered dusty blue color paired with a nice, stylish design coming together to offer you the kind of stylish product not often seen among local Colorado clothing brands. Step up your local wardrobe and order yours now! 
Printed locally by Superior Ink - Denver, Colorado. Superior not only provides high quality printing with minimal feel, they are Denver's first and only certifiably green printing shop. This means they have taken big steps to show their dedication to sustainability by doing things that make a difference for our planet. 
Shirt is BellaCanvas 99/1 cotton/poly blend. BellaCanvas is a top of the line clothing manufacturer. Products are both comfortable and durable.
 Model is 5'7" 120lbs wearing a size Small.