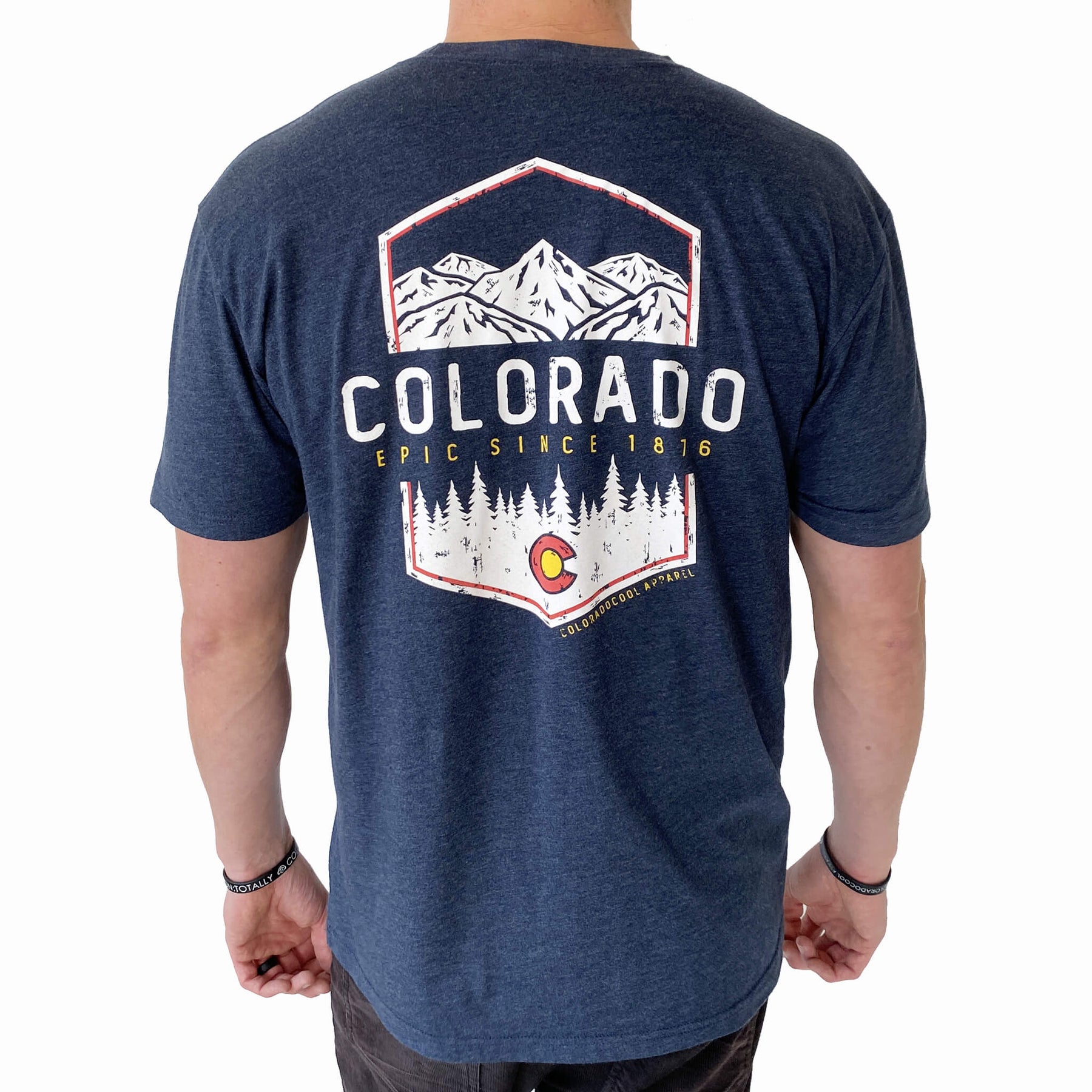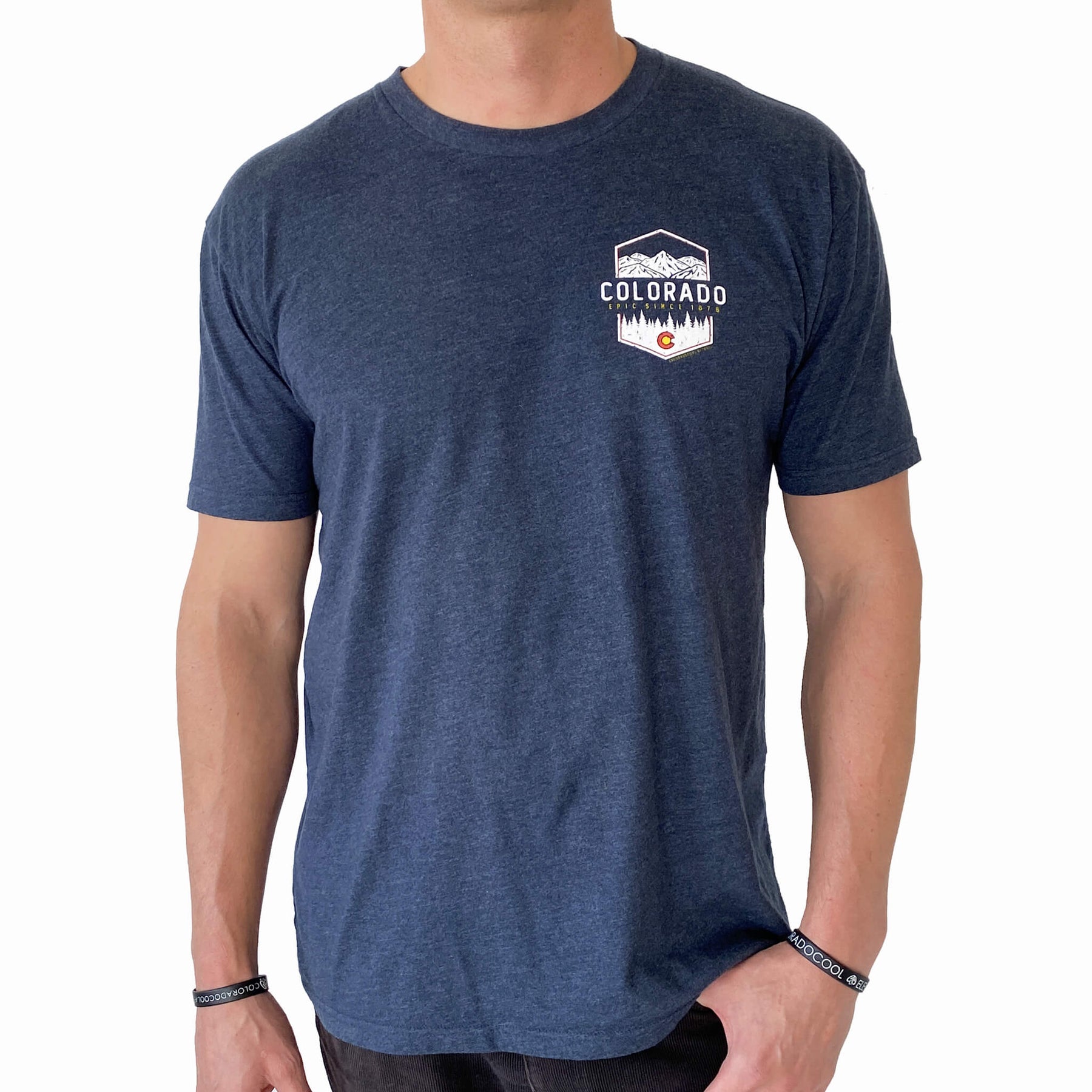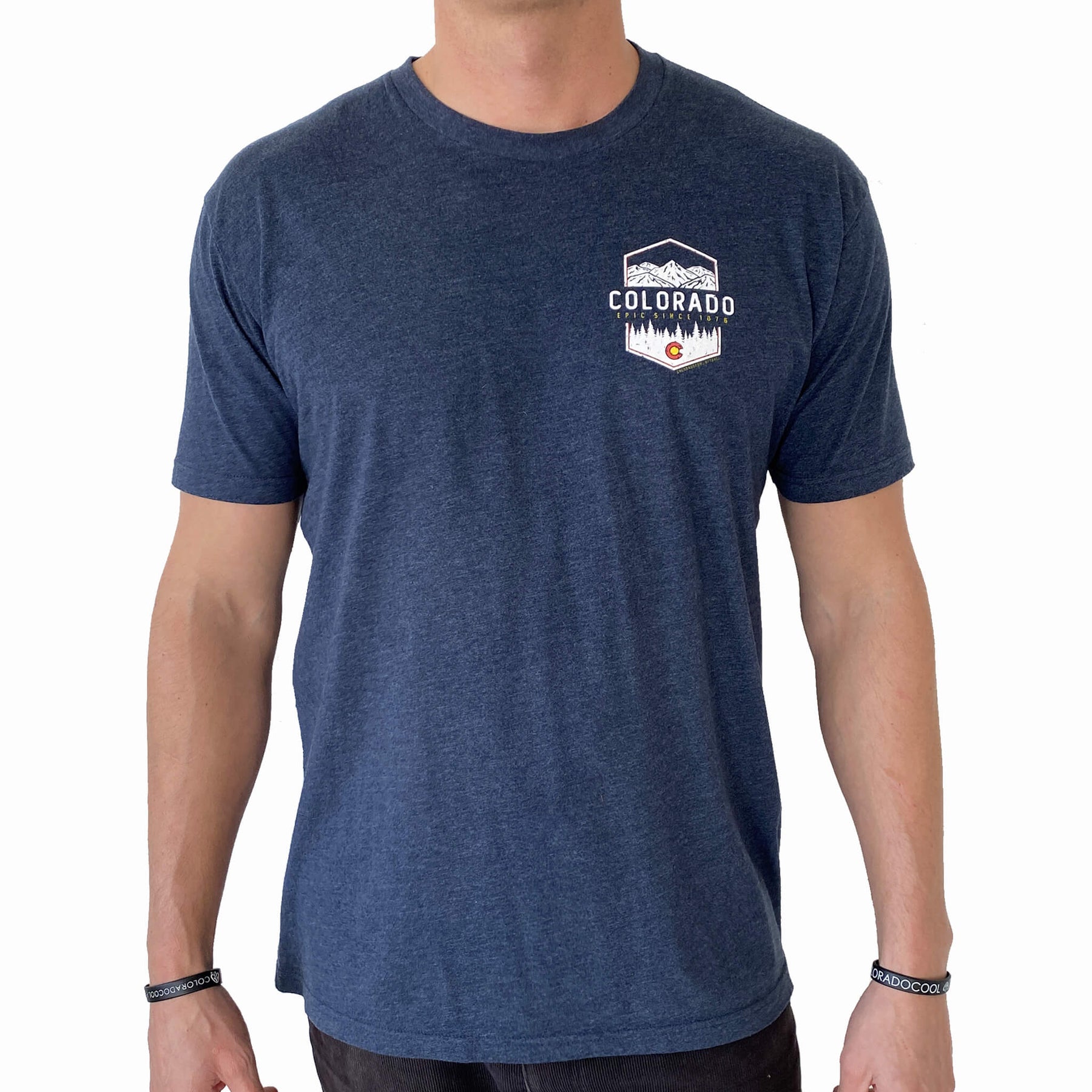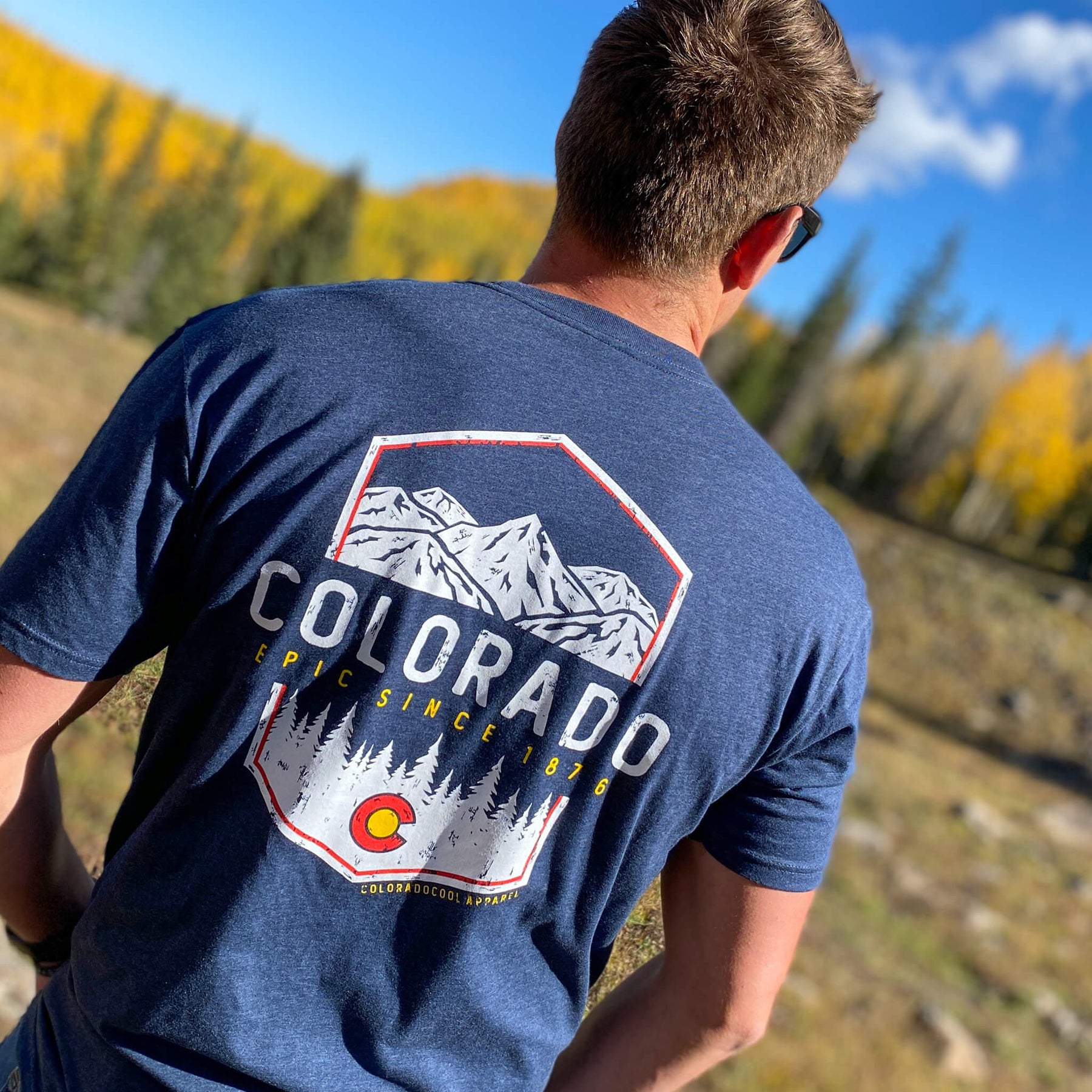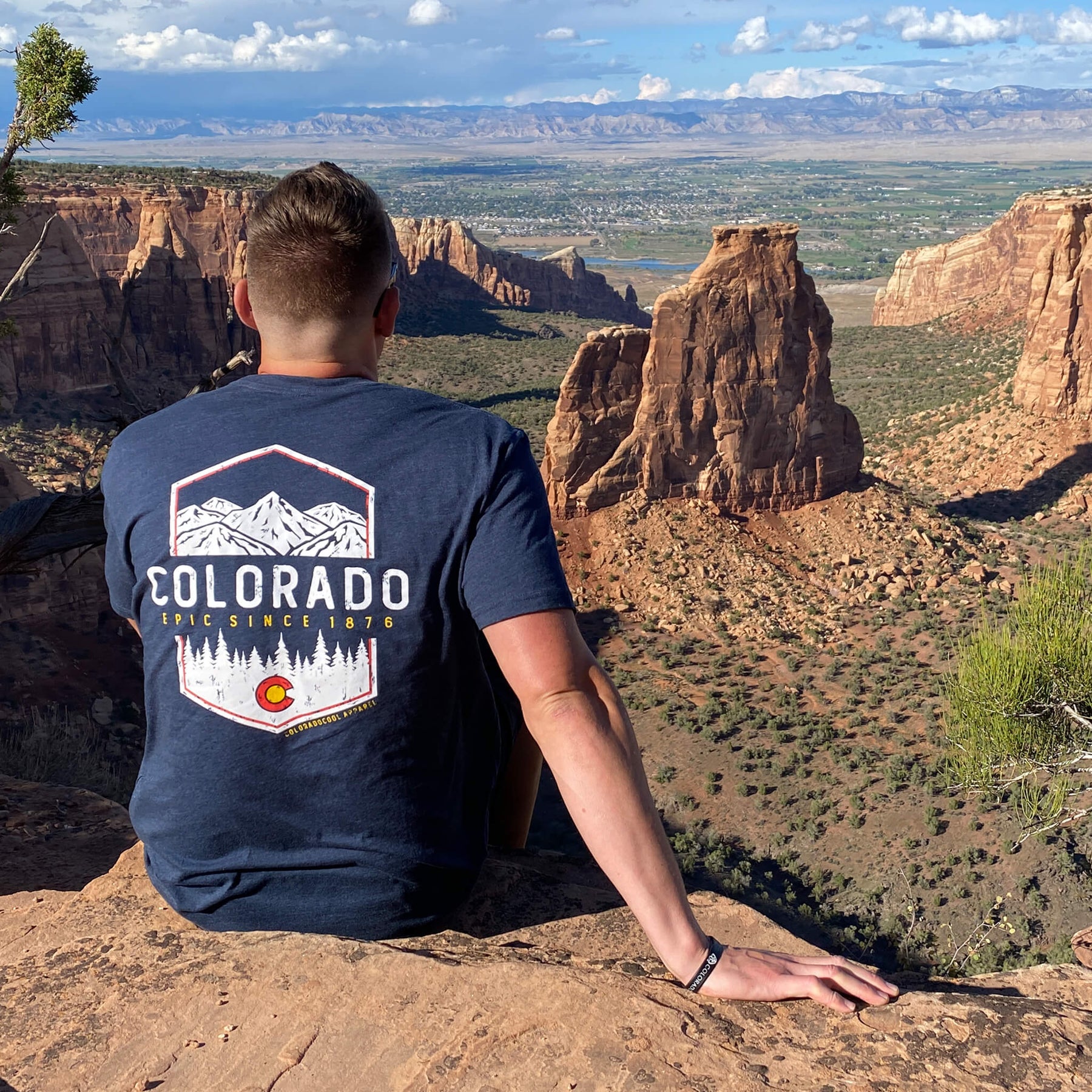 Epic Since 1876 T-Shirt - Midnight Navy
Colorado themed t-shirt featuring some sweet Colorado mountains, the Colorado Flag C and an awesome tagline "EPIC SINCE 1876" - honoring our epic home and the year it became the centennial state. Shop local Colorado gear with ColoradoCool Apparel. 
Printed locally by Superior Ink - Denver, Colorado. Superior not only provides high quality printing with minimal feel, they are Denver's first and only certifiably green printing shop. This means they have taken big steps to show their dedication to sustainability by doing things that make a difference for our planet. 
Printed locally in Denver, Colorado by Superior Ink. 
NextLevel 6210. 60% cotton/40% polyester. Midnight Navy.