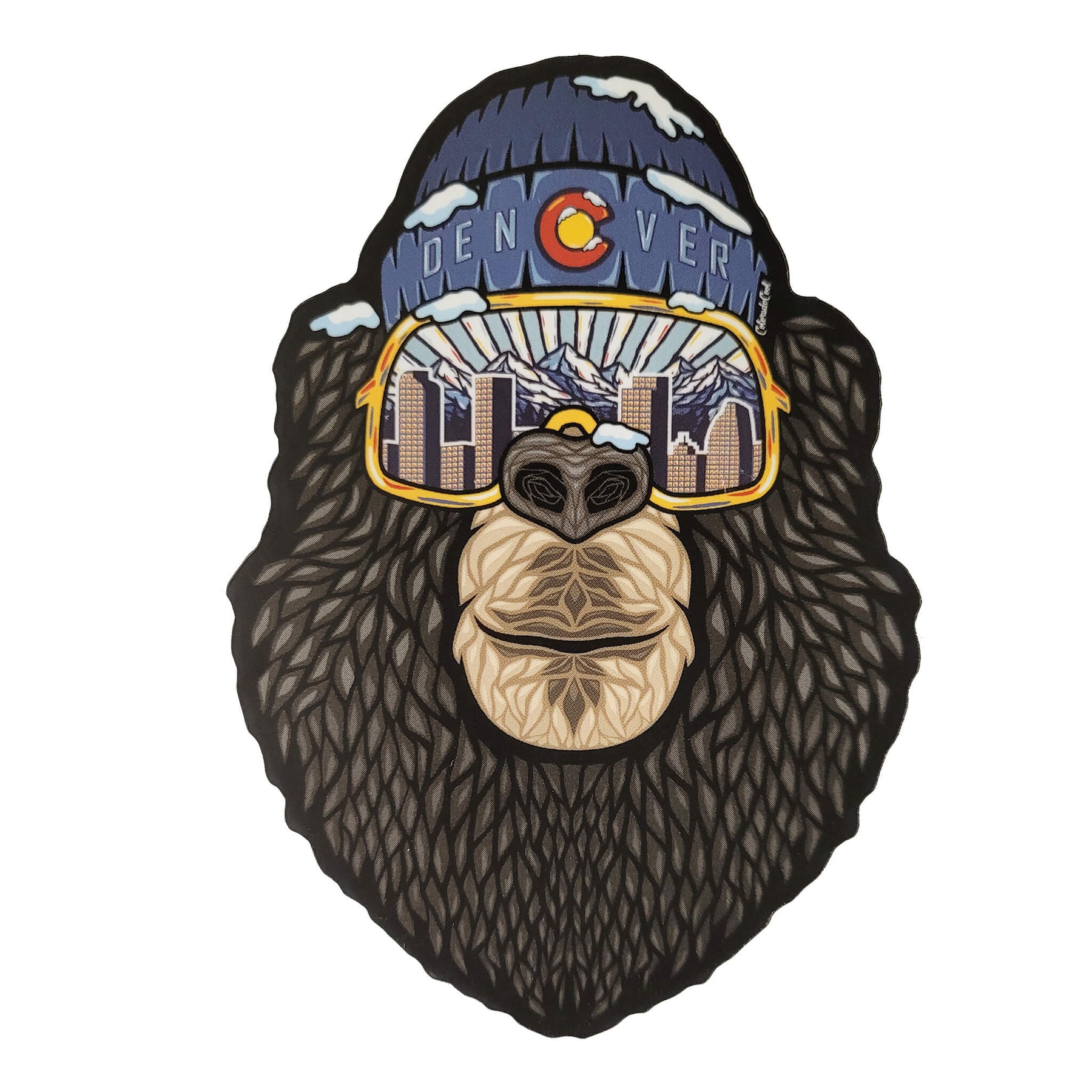 Winter Denver Bear with Sunglasses Sticker - Matte
Bear with sunglasses and a Denver, Colorado flag beanie. The beautiful skyline of the Mile High City -  Denver, Colorado is reflected in the sunglasses with the epic, snowy Front Range mountains in the background.
2.9 in x 4 in. Matte finish. UV laminate for outdoor protection. Printed in Longmont, Colorado.