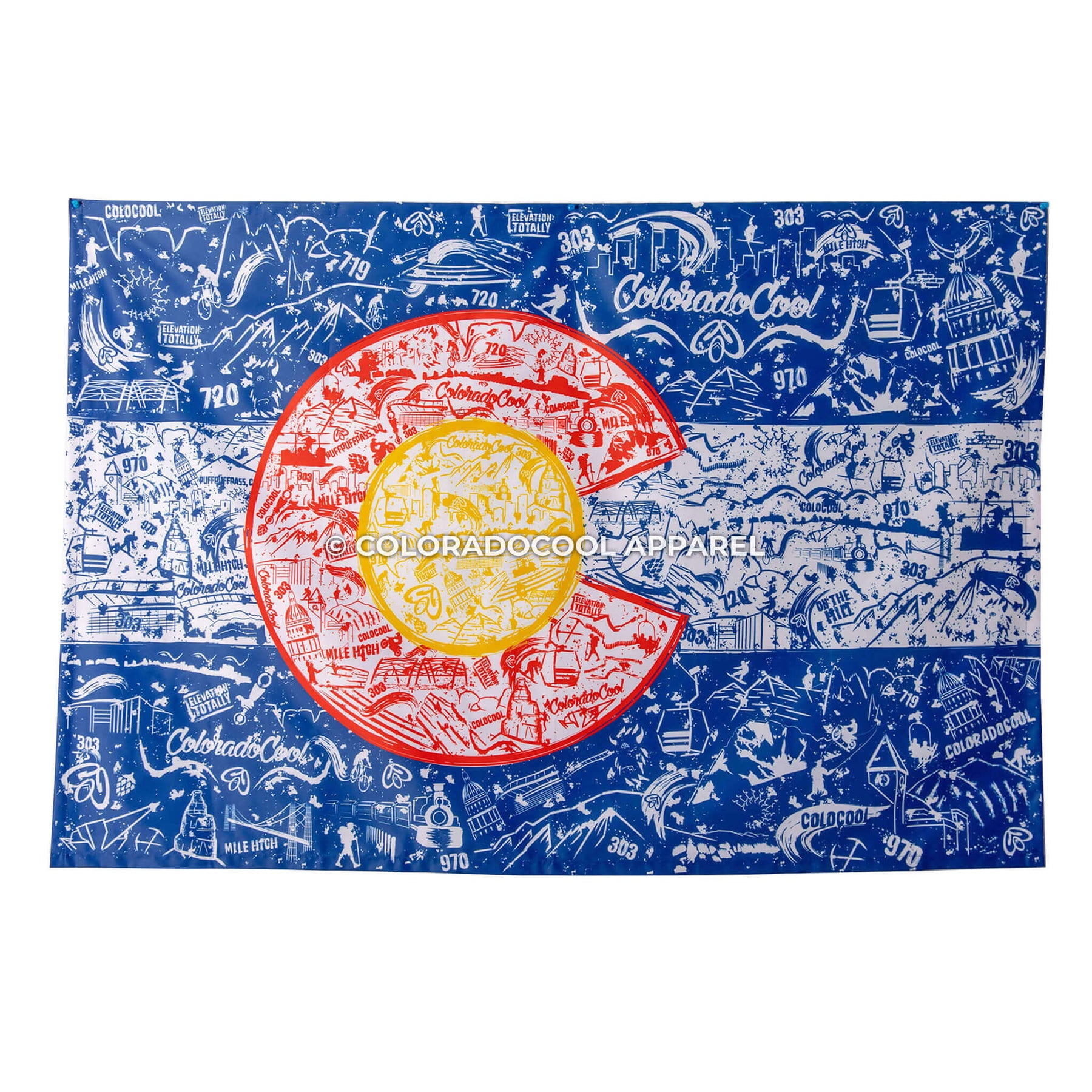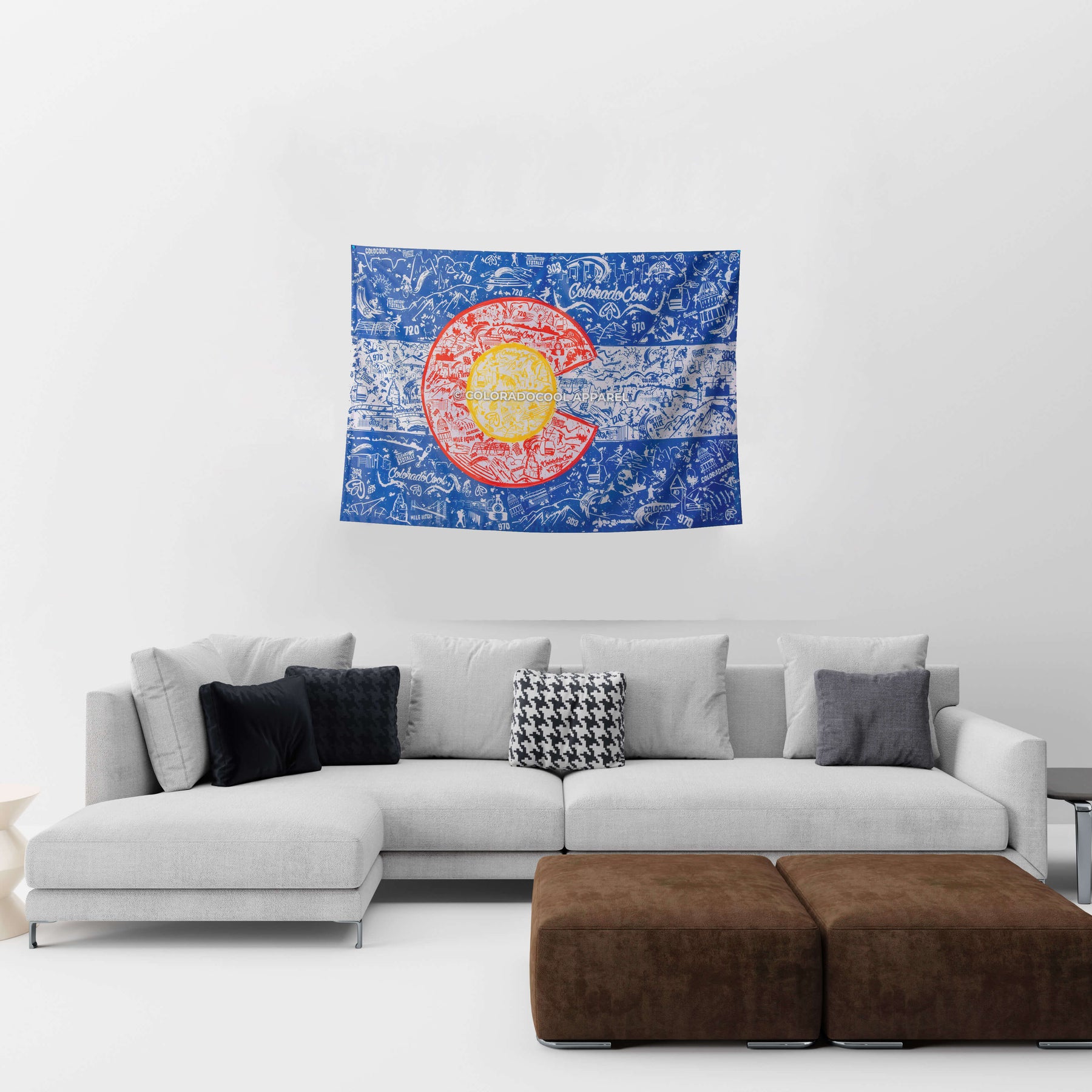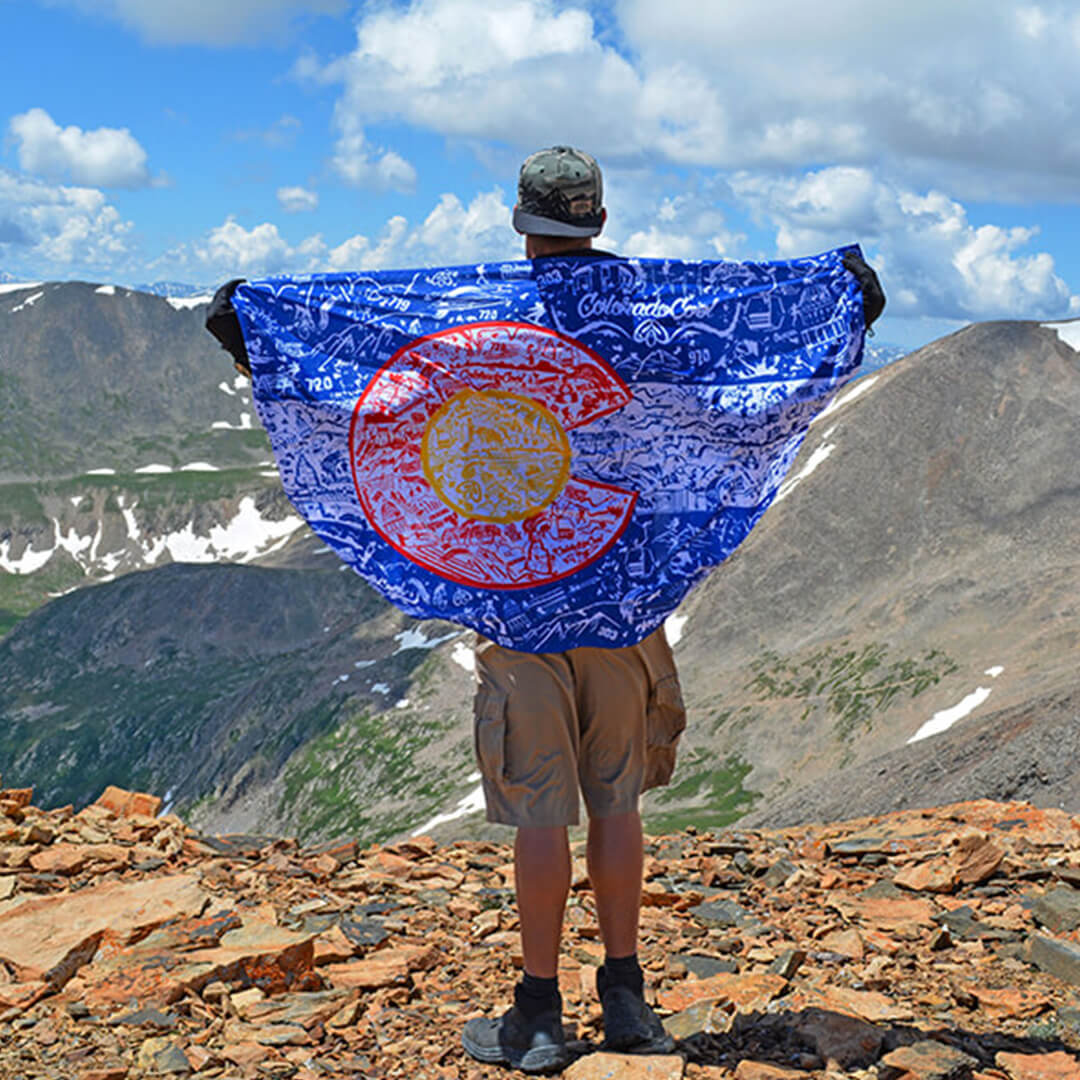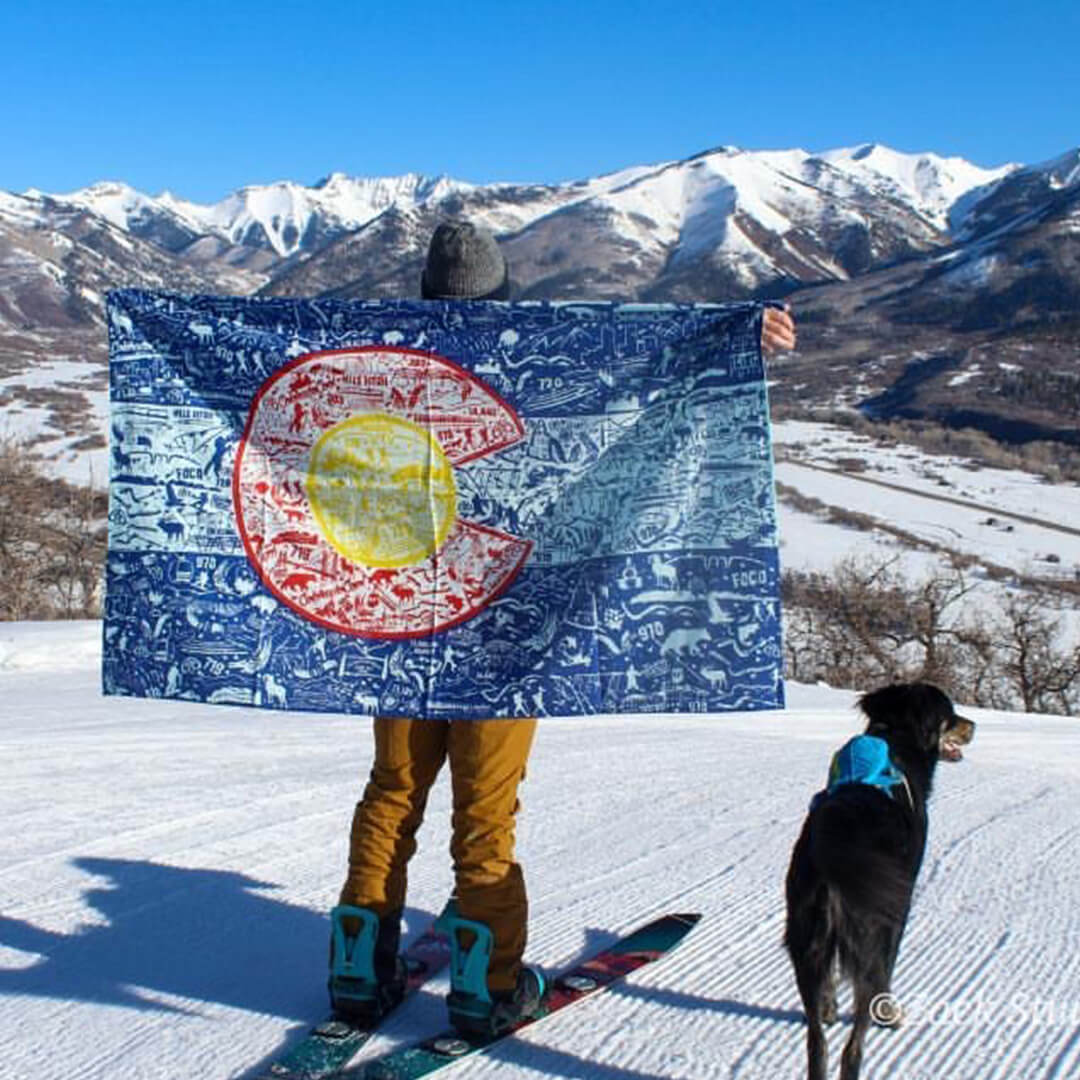 Colorado Flag Tapestry
This lightweight wall tapestry features the Colorado Flag made up of over 40 Colorado landmarks and depictions of the Colorado lifestyle that we all love. This tapestry features landmarks from big cities like Denver to small mountain towns like Silverton and everything in between! You want folks who come over to know you're all about that Colorado lifestyle? Want a little something to help you reminisce about all the epic trips you've had all in Colorado? Or maybe a little inspiration to get out for more?  This tapestry will take a big blank wall and fill it with all sorts of Colorado pride in no time! 
37 in x 56 in 
Navy, Red, Yellow, White. Sublimated Polyester.
*watermark not printed on actual tapestry