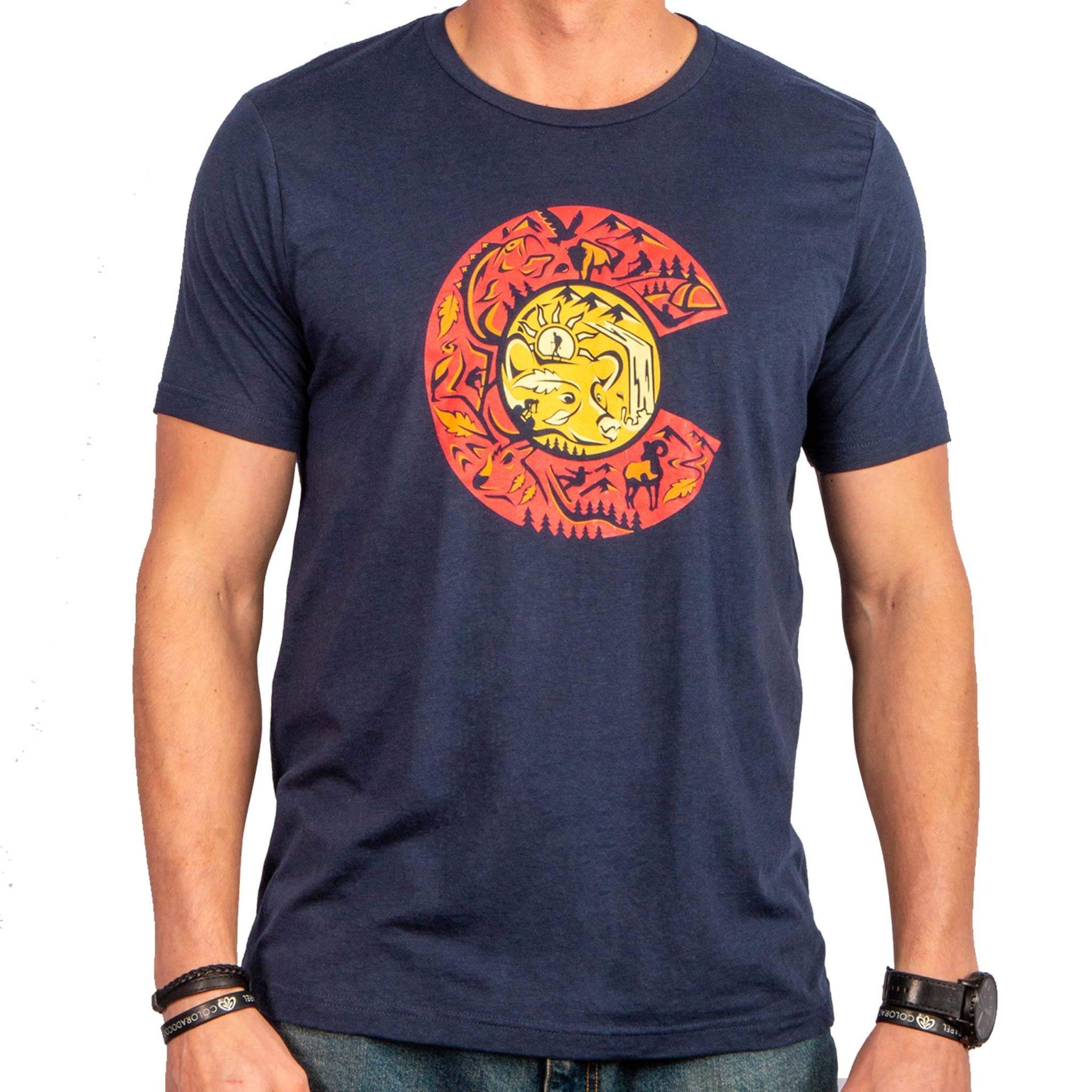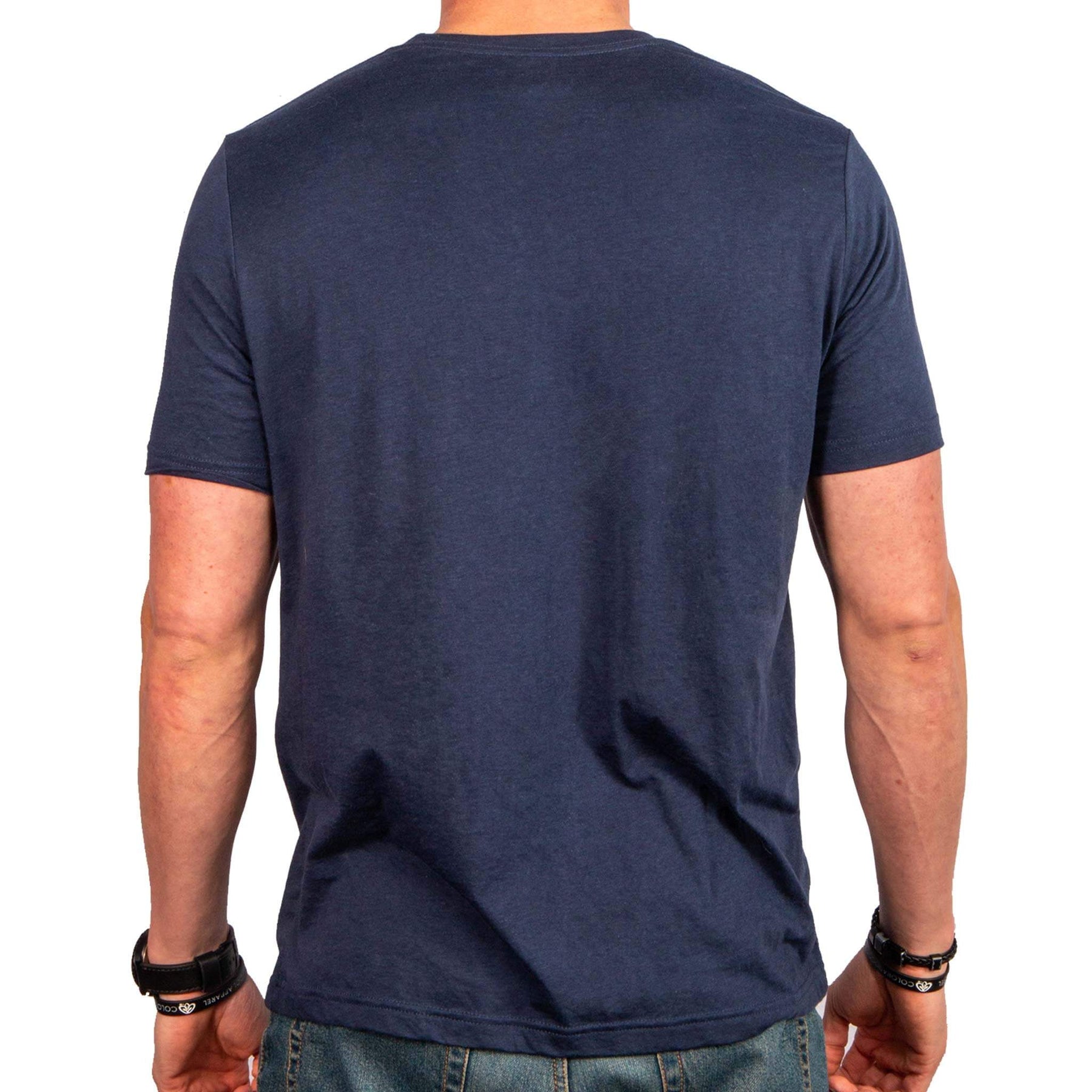 Colorado Flag Collage T-Shirt - Navy
Our newly released Colorado Flag design is an exciting and unique take on the Colorado Flag. This design is a collage of graphics depicting both the Colorado outdoors lifestyle as well as Colorado wildlife that flow together, winding throughout our state's best known icon. These all come together to create a graphic that is both recognizable and iconic yet still fresh and new. From a glance it may appear as your Colorado C just has a cool texture and color blend to it, but when people stop and look, as they undoubtedly will, they will discover people hiking, skiing, snowboarding, climbing, mountain biking as well as a bear, ram, buffalo etc etc. Basically what we are trying to say is, If you're all about that Colorado outdoors life, you'll be all about this shirt.
Note: this Bella + Canvas made t-shirt is an athletic cut, so if you are on the fence between two sizes, we suggest sizing up.
Bella + Canvas brand Unisex Triblend T-Shirt (50/25/25 polyester/airlume combed and ringspun cotton/rayon). Bella + Canvas products are known both for their extreme comfort and high level of quality. These shirts will hold up as you enjoy an active, outdoors lifestyle while you feel comfortable doing it. Bella + Canvas is also dedicated to maintaining the highest ethical standards with regard to fair working conditions and worker safety.  
Printed locally by Superior Ink - Denver, Colorado. Superior not only provides high quality printing with minimal feel, they are Denver's first and only certifiably green printing shop. This means they have taken big steps to show their dedication to sustainability by doing things that make a difference for our planet.