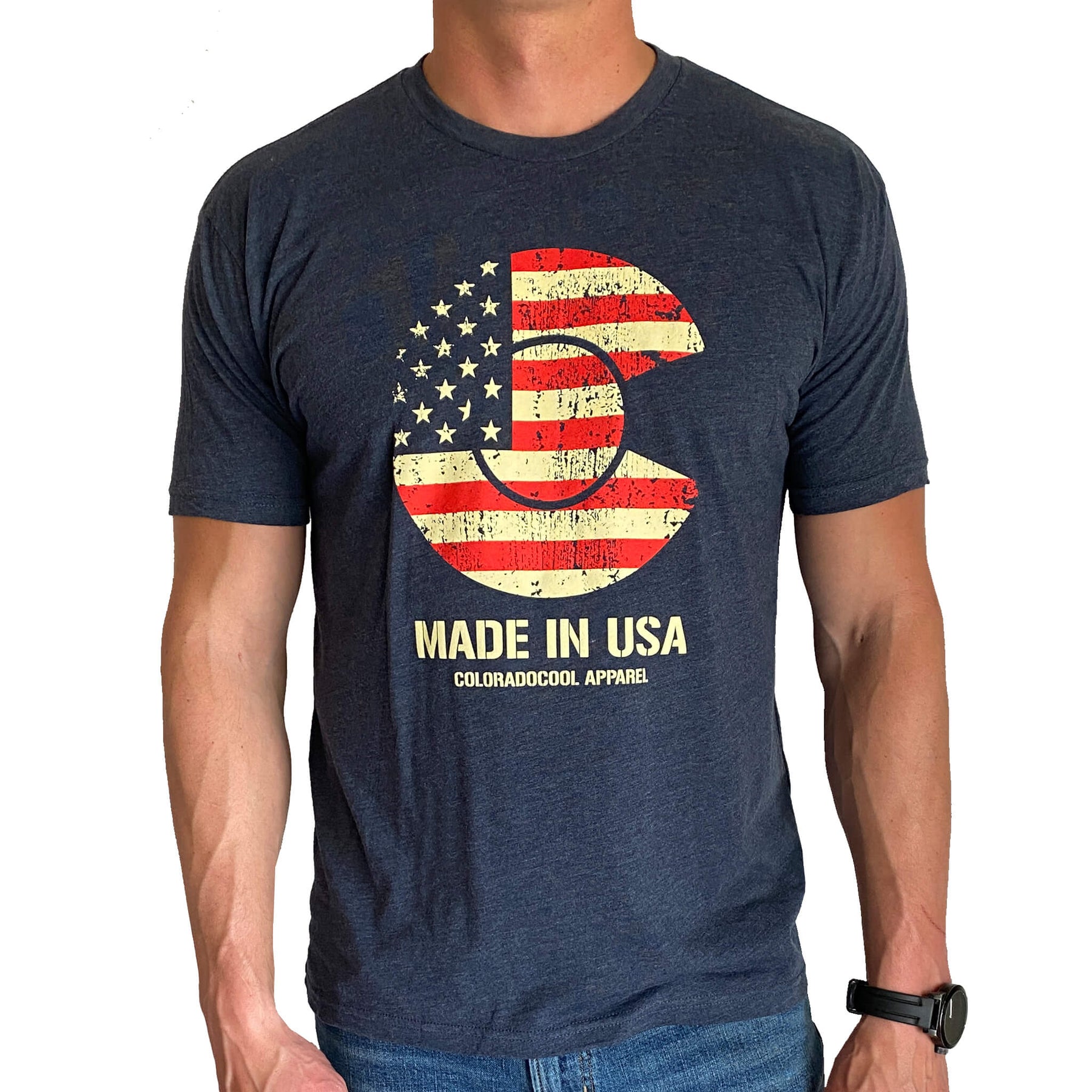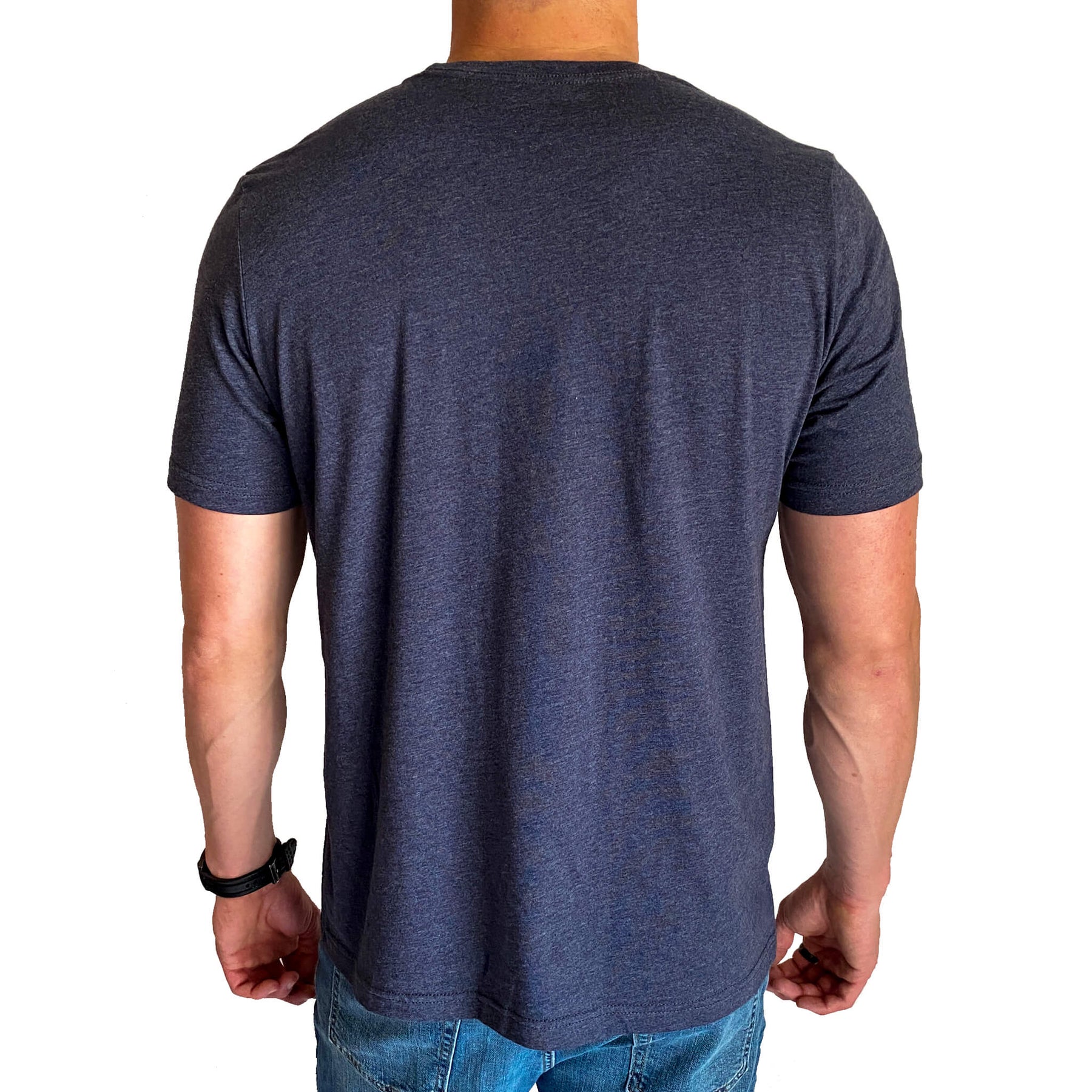 CO USA T-Shirt - Solid Navy - Made in USA
Designed in Colorado. Made in USA! Features the Colorado Flag C combined with the USA flag. A great product if you are looking to represent that Colorado pride while sporting some national pride as well. Top to bottom, this product is all about national pride and support, order yours now! 
Printed locally by Superior Ink - Denver, Colorado. Superior not only provides high quality printing with minimal feel, they are Denver's first and only certifiably green printing shop. This means they have taken big steps to show their dedication to sustainability by doing things that make a difference for our planet. 
Shirt is NextLevel 100% cotton. NextLevel is a top of the line clothing manufacturer. Products are both comfortable and durable - Manufactured in the USA.

Note: this NextLevel t-shirt is an athletic cut, so if you are on the fence between two sizes, we suggest sizing up.
Model is 6'6" and wearing a size XL.