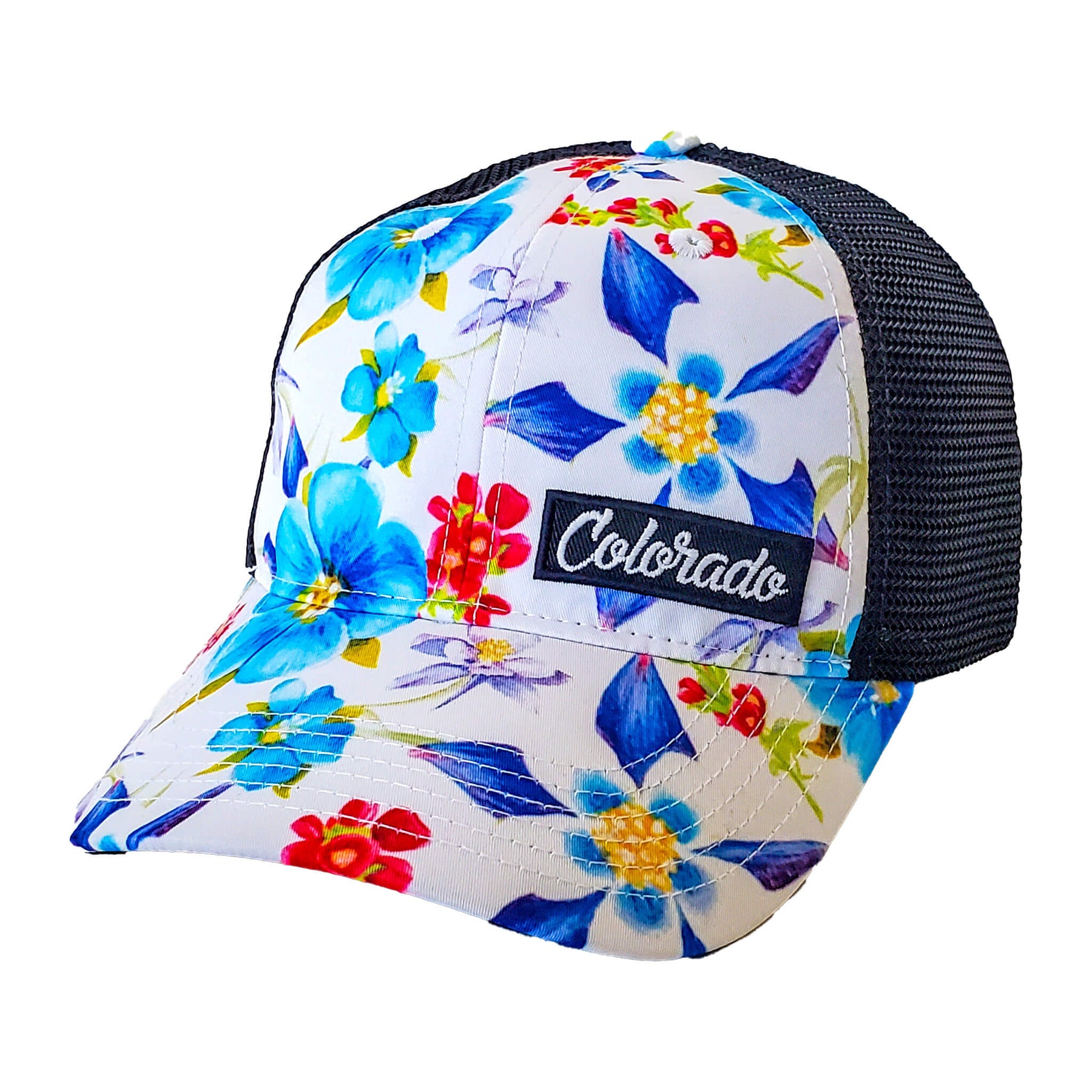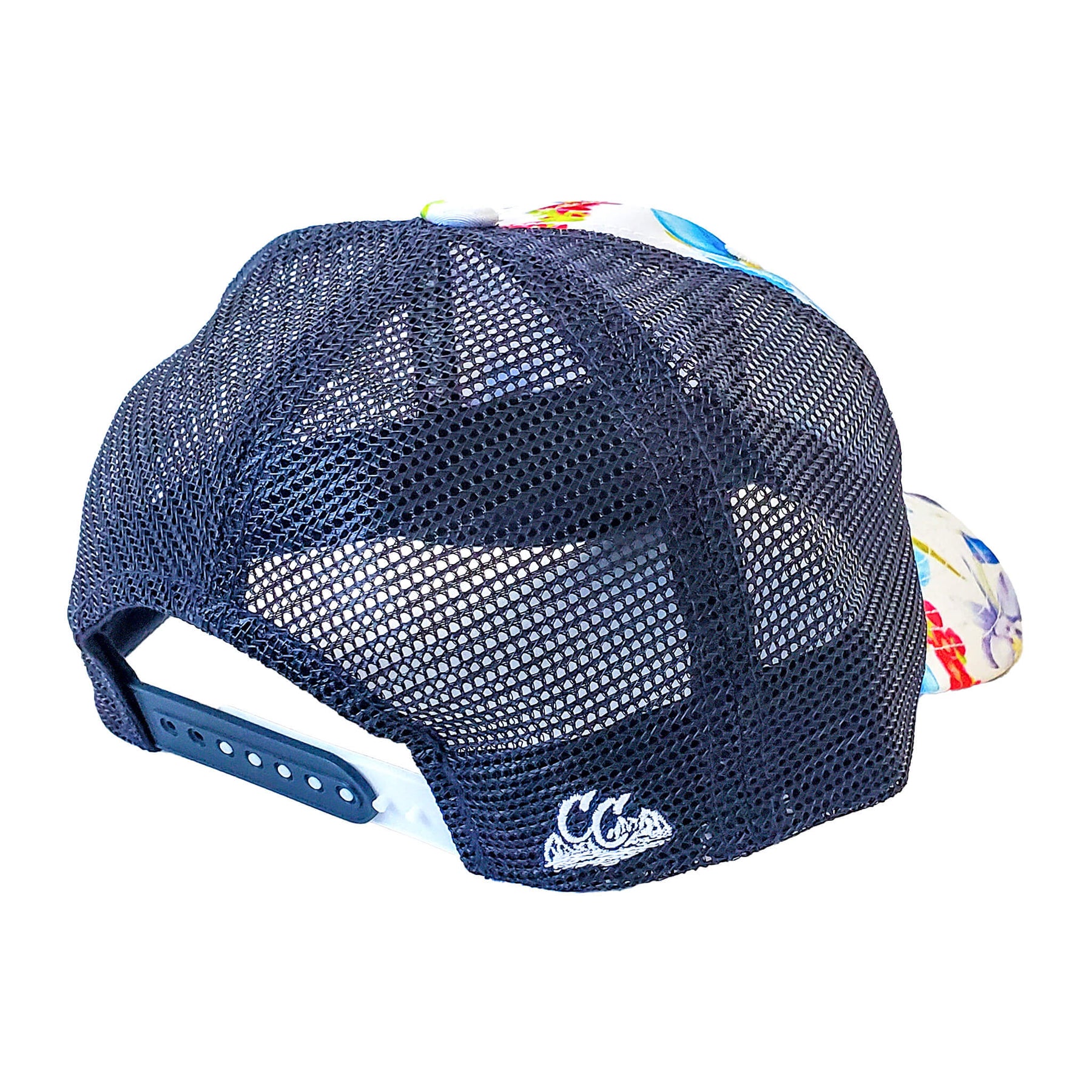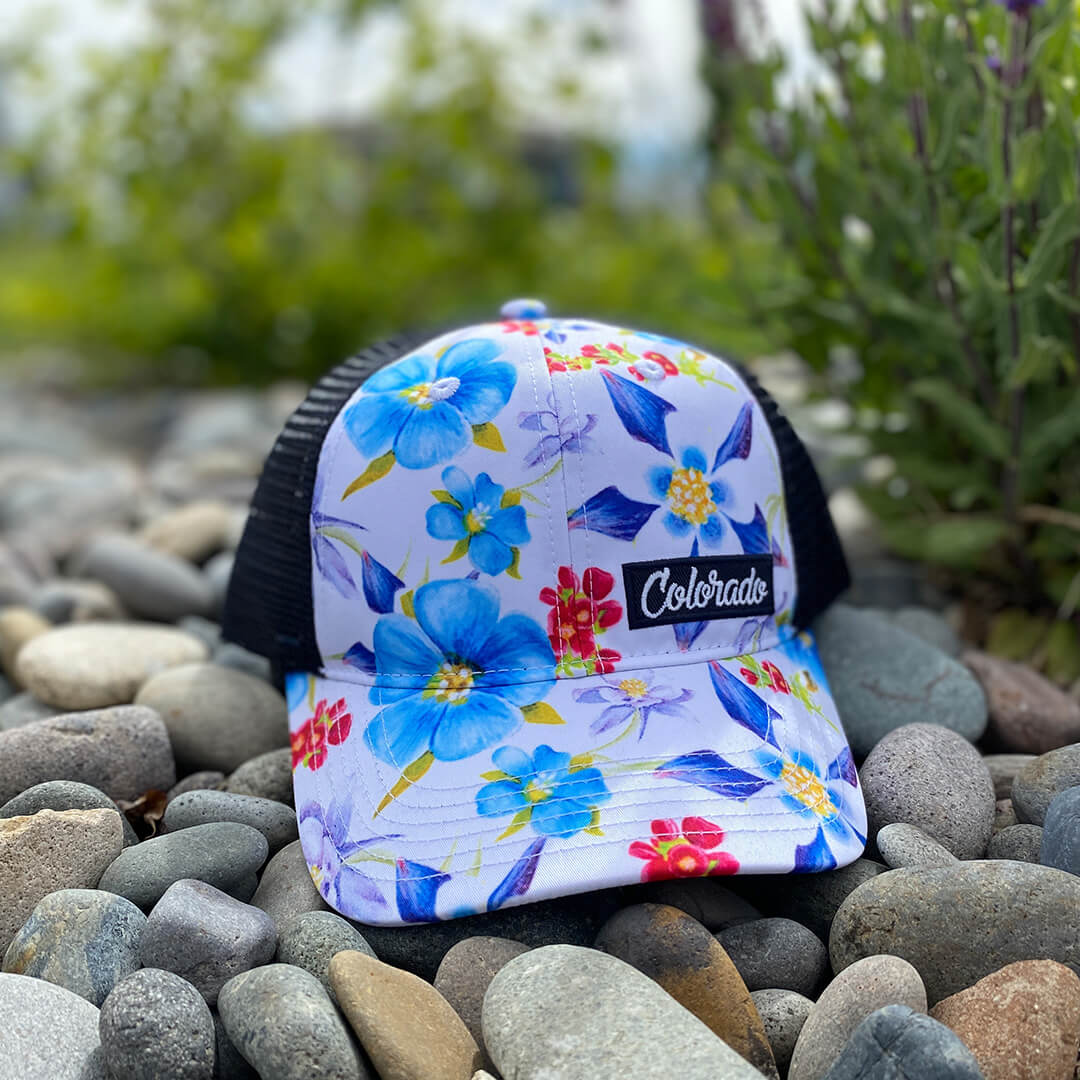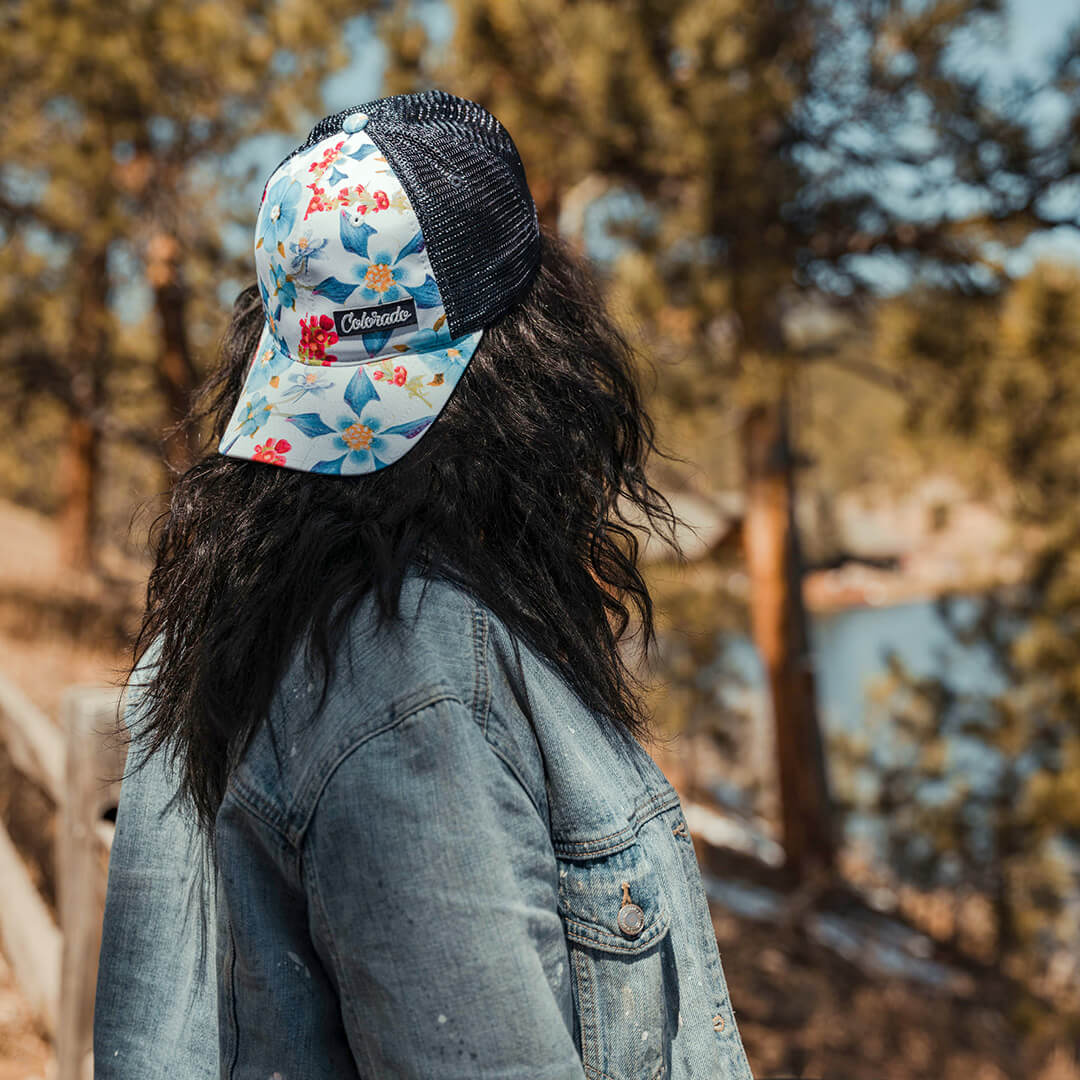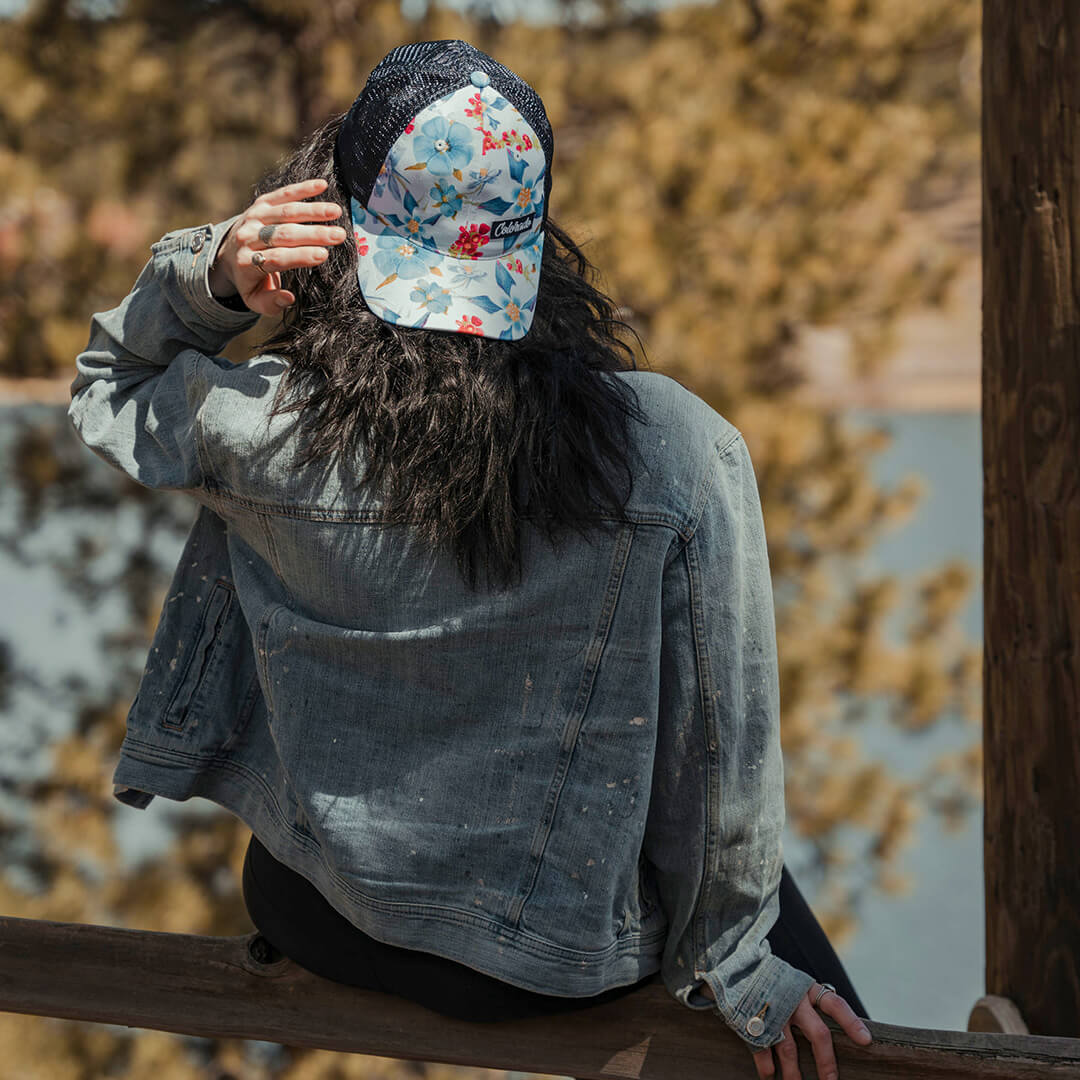 Colorado Native Wildflowers Trucker Hat
At ColoradoCool we love trying to find ways to support local artists in our community. These Colorado wildflowers were hand-painted by a local artist born and raised in Loveland, Colorado, who we commissioned to help us create this awesome hat. Please check out all of her amazing work at @khis_creations on Instagram! These flowers, headlined by Colorado's state flower, the Columbine, are all native to Colorado. Thanks so much to Khaira for her great work! 
Flower pattern is sublimated onto 100% polyester. Soft polyester mesh on the back/side panels. 
*please note that we recently changed manufacturers so there may be some very slight variations if you have ordered this style from us in the past.