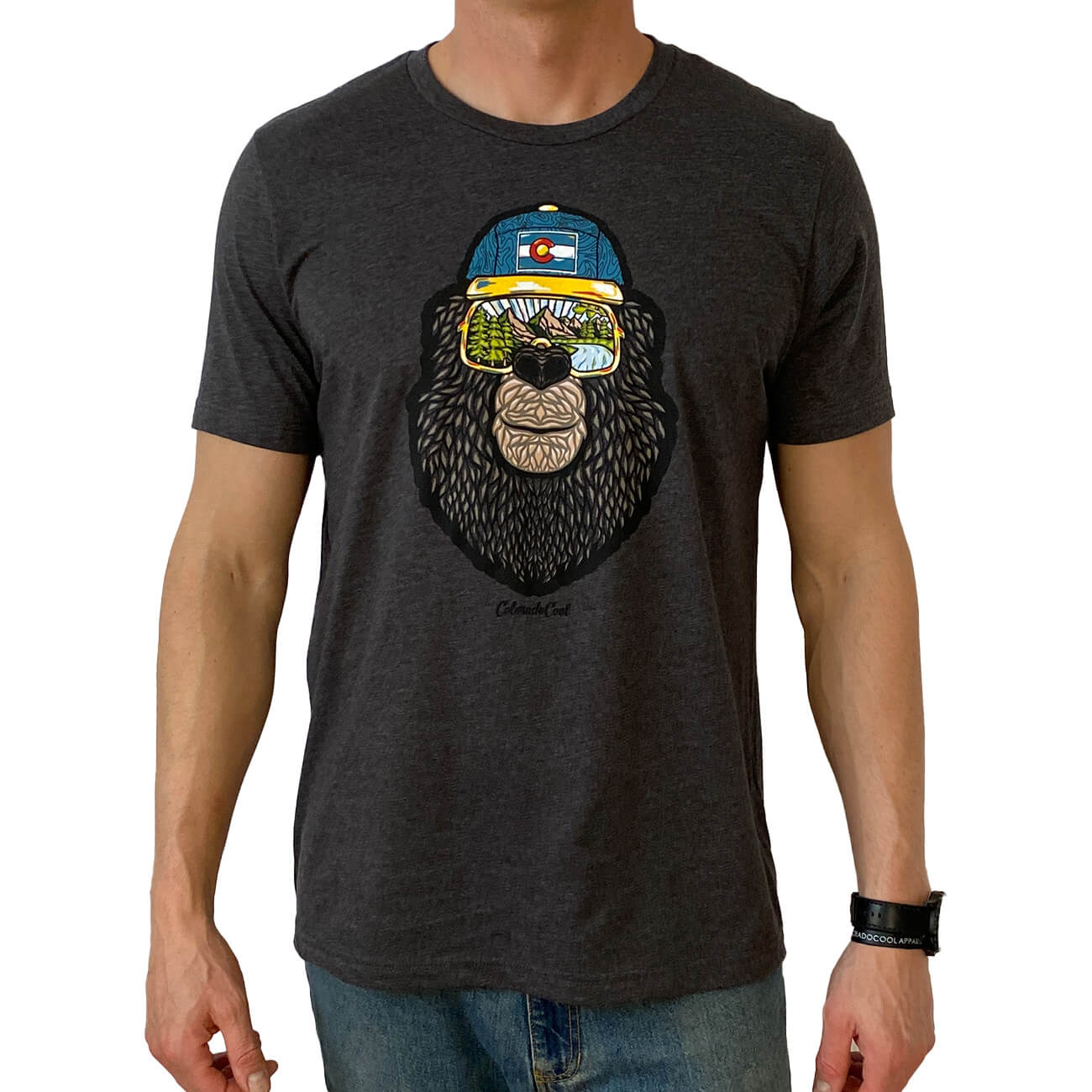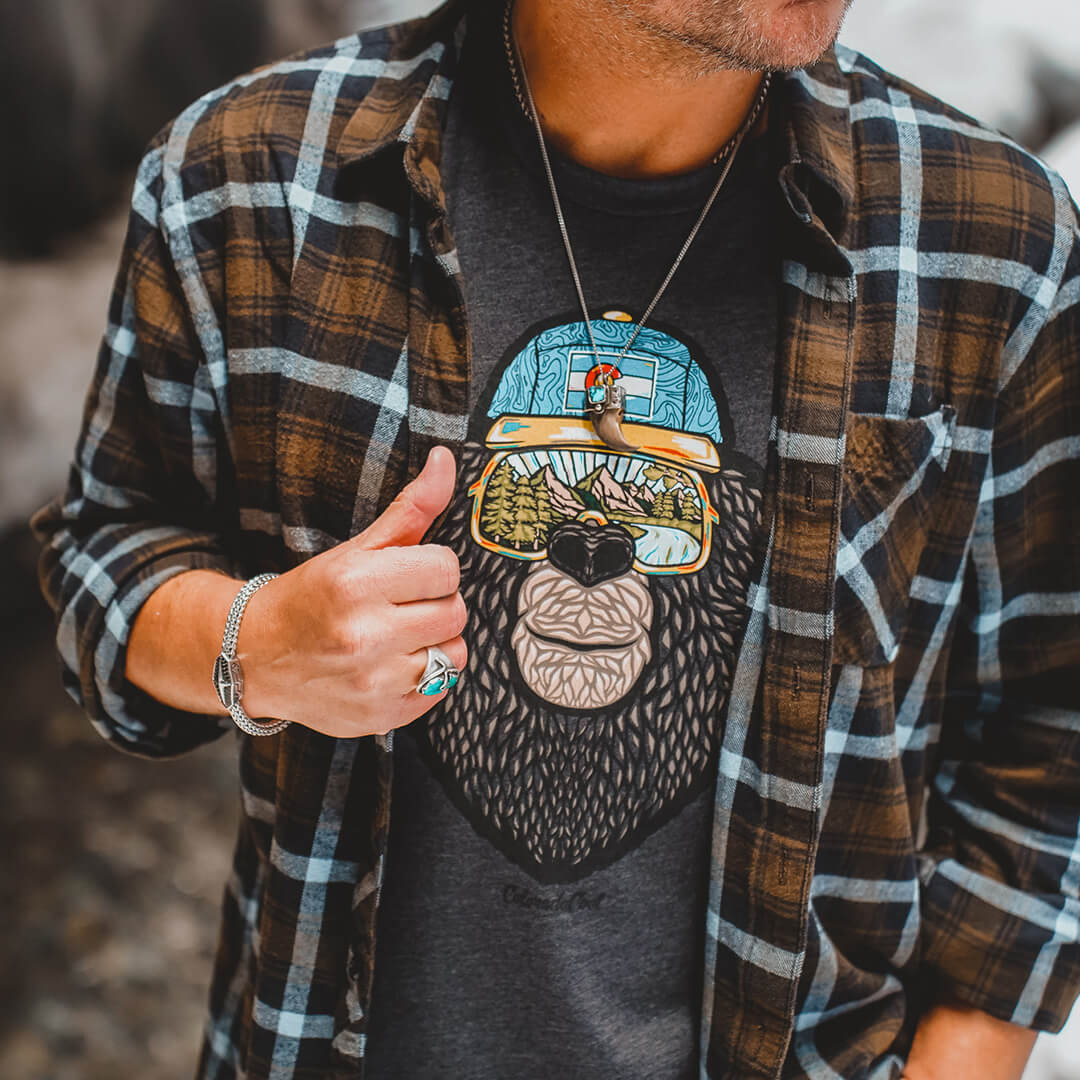 Bear Necessities T-Shirt - Unisex - Charcoal Heather
We all know what its like when we take a step back and just focus on those bare necessities...well when you're in the Colorado Rocky Mountains, that means enjoying mountains, rivers, trails.....plus some sweet Colorado gear of course. Snag this super comfortable, locally designed and printed t-shirt and let our furry friend remind you every time your throw it on whats really important when you're hanging out in Colorado. Buy now and rep Colorado with style. 
Screen Printed Locally in Denver, CO by Superior Ink - High quality AND Eco-friendly.... Buy from a Colorado based company who makes an effort to work with other Colorado companies. We're not one of these companies that's based in Minnesota or prints their shirts in China....buy from us and Rep Colorado for real.
BellaCanvas 3001CVC - (52% Cotton / 48% Polyester) - Charcoal Heather - We want our customers to look AND feel good.....and you will! Super comfortable t-shirt from BellaCanvas.
BellaCanvas uses sustainable manufacturing practices - Blue Sign Certified Dyes, adhere to California's EPA regulations around waste water treatment and usage.