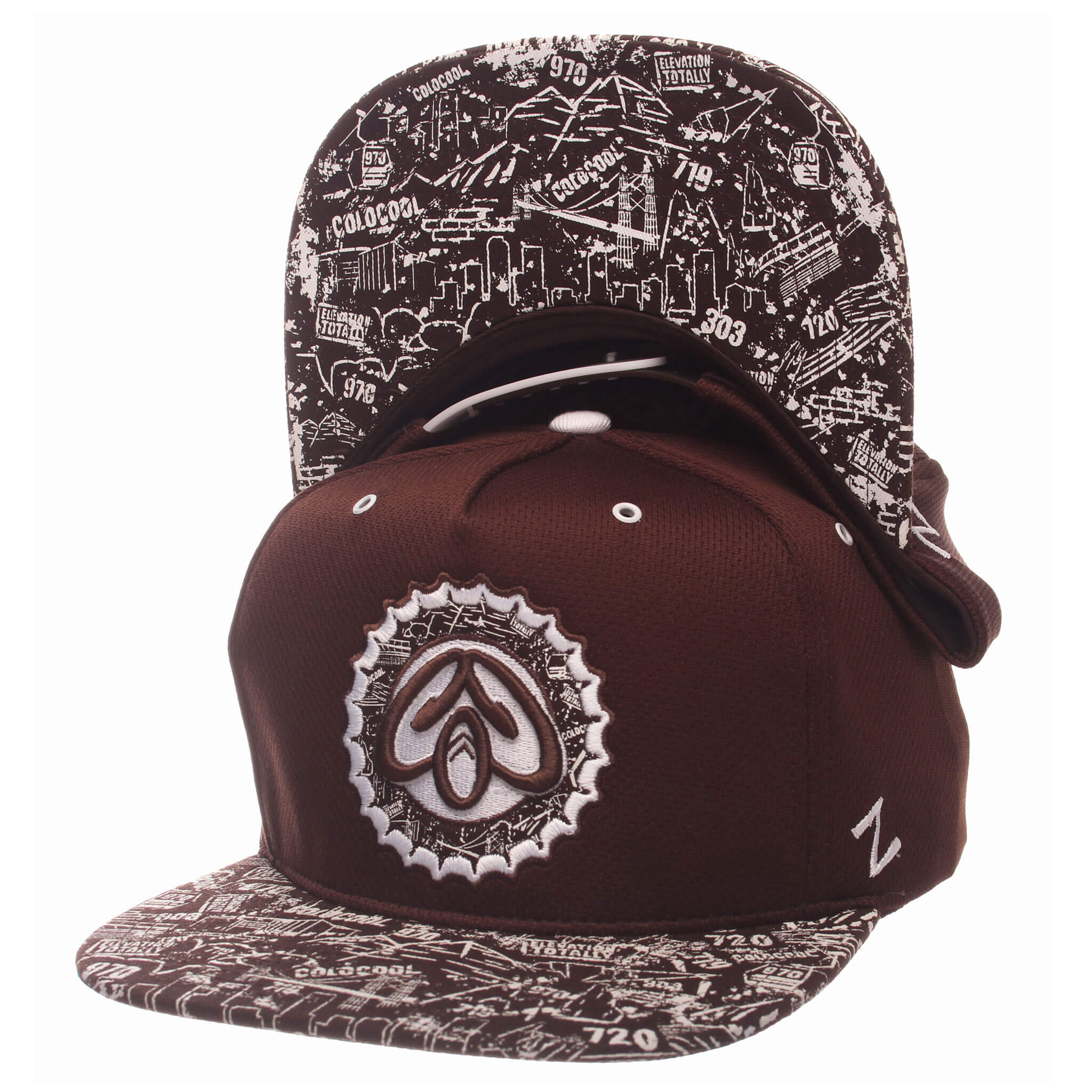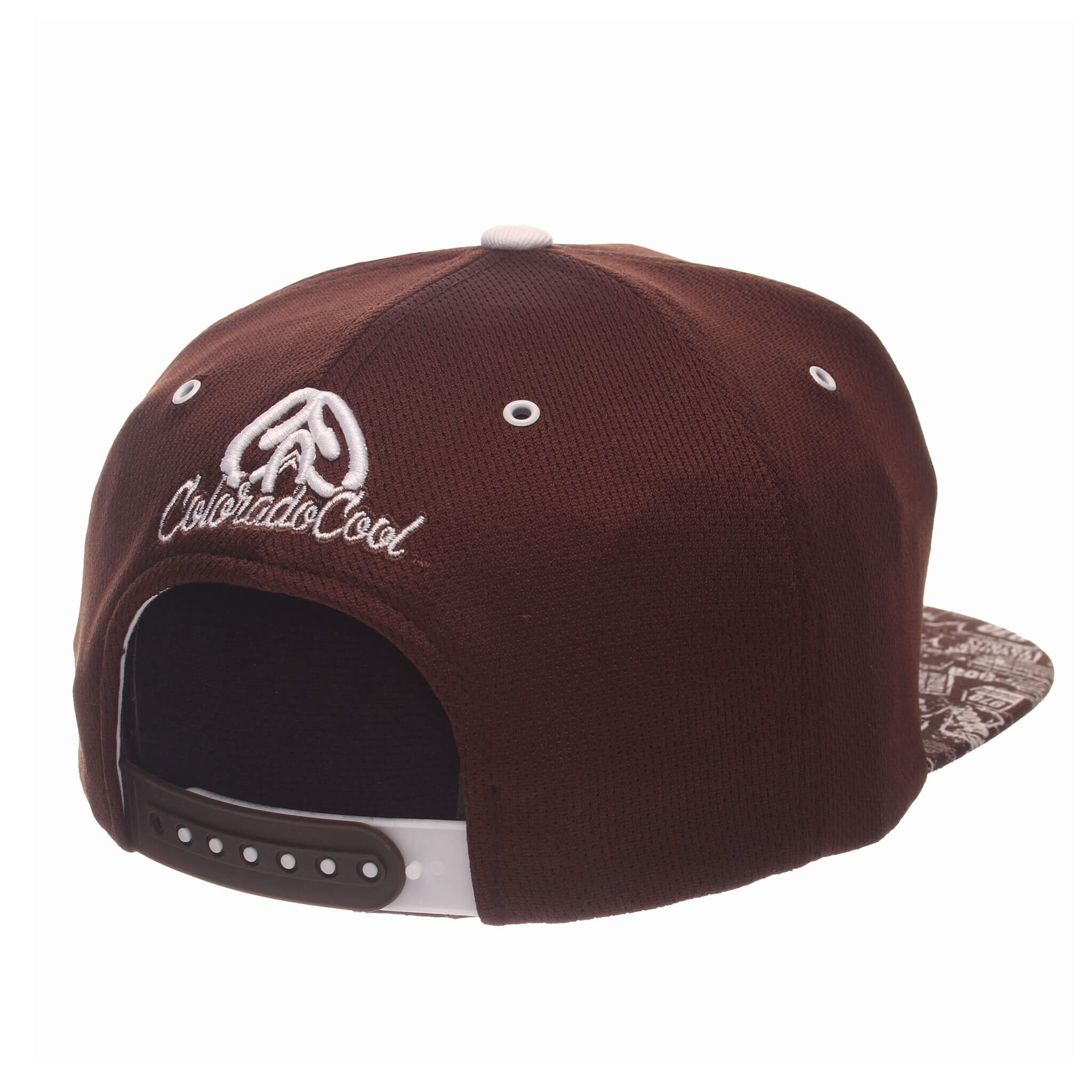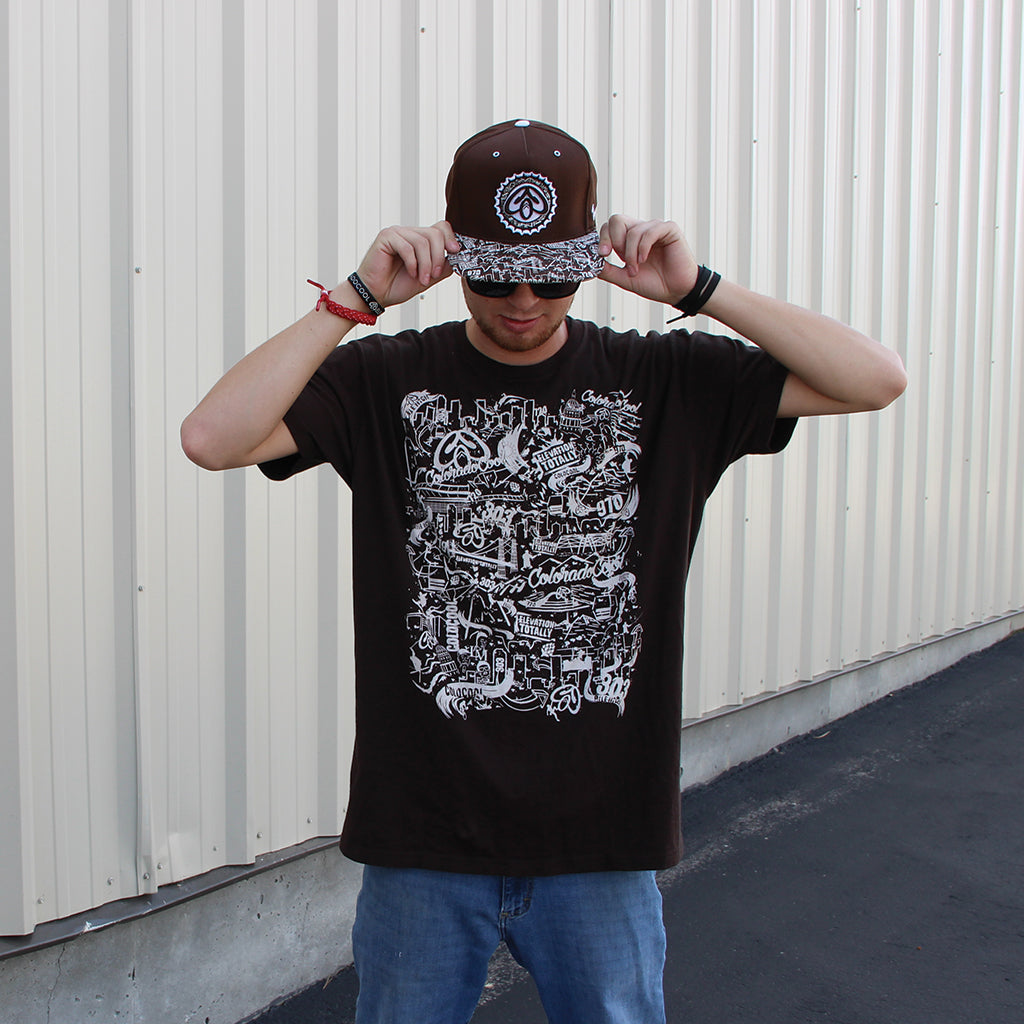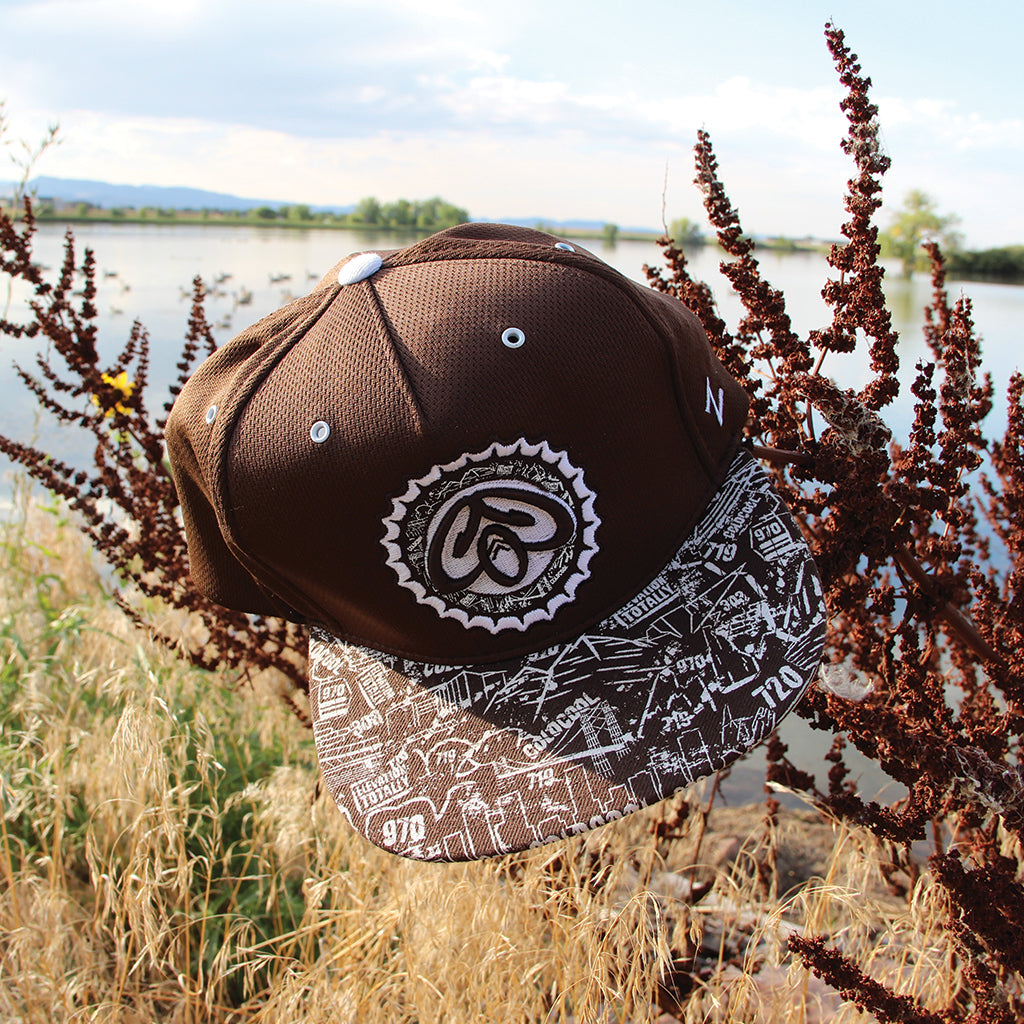 MicroTribute Flat Bill Hat - Vapor Tech Snapback - Brown/White
Good luck finding a more fashionable performance hat than our Microtribute Flatbill. This hat has a little bit of everything (and we don't just mean in the endless compilation of CO themed graphics throughout the hat). This 5panel hat has a very fashion forward appearance but is made with vapor tech, which is a performance material often used on athletic hats. Enjoy turnin heads while being super comfortable rockin this bad boy, even in the heat or on a hike. 
Vapor Tech crown (performance material). Manufactured by local CO company Zephyr, whose high quality products and wide ranging capabilities has kept them growing for the last 25 years.